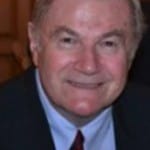 Guest Post by John Ayers (first posted on CERM ® RISK INSIGHTS – reposted here with permission)
What does the future hold for project management? Remote and flexible work arrangements were trends prior to COVID-19. The pandemic greatly accelerated the trends and a lot of it will be permanent well after the virus is tamed. Remote work arrangement means any work you do that dose not require commuting into an office. A flexible work arrangement are alternate arrangements or schedules from the traditional working day and week. Employees may choose a different work schedule to meet personal or family needs
This paper discusses the risks these changes will have on project management for future work. It does not present new technologies and the risks they will impose on projects. This is a subject for another paper.
PROJECT MANAGEMENT CHALLENGES
Managing the change from a traditional work environment to one with more remote and flexible work arrangements will create challenges for the project manager. Key challenges are noted below.:
Working as a team with far-flung members and highly variant schedules
Control issues, especially in terms of supervision of work
Maintaining safety and security of personnel and data
Upper management's resistance to change
Legal considerations such as privacy and confidentiality in a telecommuting environment
PROJECT MANAGEMENT RISKS
Remote work means companies can recruit domestic and foreign employees to meet their talent and skills requirements. This challenge and other noted challenges constitute a risk to a project.
Working as a team with far-flung members and highly variant schedules
Focusing on the unique needs of specific groups of workers without creating a second class of workers and without engaging in unlawful disparate treatment or disparate impact discrimination is a potential risk. Communicating broadly to achieve the benefits of flexible work arrangements is another potential risk. Some argue that poor communication is the major reason for project failures. Imagine trying to effectively communicate with a team that is geographically and culturally diversed. It is hard enough to communicate well with a co-located team in a corporate office. How do you make a group into a well operating team with all of the diversity? Communications is a major risk to a project.
Control issues, especially in terms of supervision of work
Working remotely requires discipline to produce quality work on time consistently. Little or no discipline will not achieve the same goal. How do you measure output, productivity, and discipline level for each team member? How do you control it? How do you supervise or give additional instruction that may be required to a team member that is struggling? It would be a lot easier to deal with this challenge if the team is co-located. It is another thing to do it effectively if the diverse team is remote.
Maintaining safety and security of personnel and data
These concerns are difficult to address in a telecommuting environment. Companies must consider how to manage the security issues for company proprietary or confidential material as well as emails, telephone or text messages etc. Most companies screen potential employees and have in place policies and procedures to protect company private information. But if you work remote in England for example, how do you ensure the worker is not sharing company private information. The Occupational Safety and Health Administration (OSHA) policy on "home offices" is that they will not conduct home inspections. If a remote worker is injured while working at home, the question becomes is the injury covered by workers' compensation. What risks may arise due to their policy? What criteria will employers use to classify an employee as an independent contractor? What risks may arise here?
Upper management's resistance to change
COVID-19 has convinced many companies to go remote. Now they are use to it many have indicated they will keep remote and flexible work arrangements after the pandemic is under control. It is a major change for companies and workers. I worked for a large defense company when six-sigma was implemented. The company hired a new CEO who successfully implemented six-sigma for another company. Management thought they could implement six-sigma primarily using in house resources. After 2 years of failure, they brought in outside "black belts" to help. It took another 3 years to change the culture that was necessary for successful implementation. I think a cultural change will be required to fully and effectively implement remote and flexible work arrangements.
Legal considerations such as privacy and confidentiality in a telecommuting environment
A remote work policy cannot treat employees differently on the basis of any protected characteristic, such as age, disability or perceived disability status, or national origin. As with laws against discrimination, employers must continue to follow the wage and hour laws. Employers must thus make sure that non-exempt remote workers accurately record their time worked in the absence of usual clock in and clock out procedures. Working outside the office may mean that trade secrets or sensitive business information also have travelled outside the office. Employers should make sure that employees are aware of company policies on confidential information and information security and, in particular, are aware of how those policies play out in a remote work setting. Remote working can have an impact on all aspects of a business, so employers should think broadly and critically about how telework may affect normal business functions, including hiring, discipline and terminations. These are a sample of legal risks that companies have to consider for remote workers.
SUMMARY
Many companies and government agencies are developing new policies, procedures and strategies for remote and flexible work arrangements. Some industries are more suited for it than others. For example, I was talking to a project manager that manages large construction projects with values in the billions of dollars. He thinks remote working is limited in the construction industry.
COVID-19 has forced companies to embrace remote and flexible working arrangements. Some companies like Google, and Microsoft are treating it has an opportunity for redesigning the future office and telecommunication tools and equipment.
As presented in this paper, this approach to work includes negotiating a minefield of risks. Time will tell how many companies stay the course and how many will dramatically reduce remote works and insist they work in the corporate office.
Bio:
Currently John is an author, writer and consultant. He authored a book entitled 'Project Risk Management. It went on sale on Amazon in August 2019. He has presented several Webinars on project risk management to PMI. He writes a weekly column on project risk management for CERN. John also writes monthly blogs for APM. He has conducted a podcast on project risk management. John has published numerous papers about project risk management on LinkedIn.
John earned a BS in Mechanical Engineering and MS in Engineering Management from Northeastern University. He has extensive experience with commercial and DOD companies. He is a member of PMI (Project Management Institute). John has managed numerous large high technical development programs worth in excessive of $100M. He has extensive subcontract management experience domestically and foreign. John has held a number of positions over his career including: Director of Programs; Director of Operations; Program Manager; Project Engineer; Engineering Manager; and Design Engineer. He has experience with: design; manufacturing; test; integration; subcontract management; contracts; project management; risk management; and quality control. John is a certified six sigma specialist, and certified to level 2 EVM (earned value management).https://projectriskmanagement.info/
If you want to be a successful project manager, you may want to review the framework and cornerstones in my book. The book is innovative and includes unique knowledge, explanations and examples of the four cornerstones of project risk management. It explains how the four cornerstones are integrated together to effectively manage the known and unknown risks on your project.