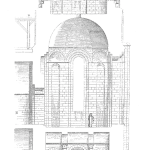 Last year, the Government Accountability Office (GAO) reported that the Chemical Safety Board (CSB) is not meeting its statutory mandate by investigating major chemical accidents.
CSB's Statutory Mandate
The Clean Air Amendment Act (CAAA) of 1990 directs CSB to
(1) investigate and report on the cause or probable cause of any accidental chemical releases from stationary sources resulting in a fatality, serious injury, or substantial property damages;
(2) make recommendations to reduce the likelihood or consequences of accidental chemical releases and propose corrective measures; and
(3) establish regulations for reporting accidental releases
In fairness, CSB is limited by resources (budget and number of investigators). In 2007, there were 920 incidents and it is not realistic to expect that the CSB can investigate all these incidents with a budget of $10-million and limited resources. CSB investigated five of these incidents and did not meet its statutory mandate of investigating all major incidents.
Before discussing CSB's budget or strategy, I would like to revisit CSB's statutory mandate from the perspective of preventing incidents in the future. Will investigating every major incident indeed help accident prevention in the future?
CSB Is Not the CSI of Chemical Industry
Everyone agrees that the main objective of CSB is to reduce chemical accidents in the future. Presumably CSB is achieving this goal of accident prevention by:
Identifying learning from the incidents it investigates.
Educating manufactures and regulators on these learning to avoid similar errors in the future
If you agree with the above, then CSB does not have to investigate all the incidents. CSB can focus on incidents that represent opportunity for the MOST learning. By investigating enough representative incidents, the safety board can now reach meaningful conclusions on preventing certain category of accidents.
Rather than focusing on CSB's statutory mandate or budget, more relevant questions for meeting CSB's objectives of accident prevention are:
Can CSB justify the accidents it plans to investigate based on "learning potential"? What are CSB's criteria for screening incidents for investigation?
What accident model is being used by CSB to "learn" from incidents?
How is the knowledge from incident investigations converted to future accident prevention strategies?
Merely increasing CSB's budget is not a complete solution.
Consider this, how has the information generated from CSB investigations benefited the process industries? Can CSB confirm any incidents that have been prevented as a result of its investigation insights?
Don't get me wrong I would much rather see money being spent on CSB than on Government motors…but I believe a careful evaluation of CSB's objectives is needed for judiciously deciding the next steps.