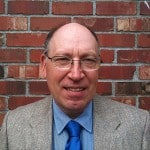 Guest Post by James Kline (first posted on CERM ® RISK INSIGHTS – reposted here with permission)
On July 17, 2020, the American Council for Technology – Industry Advisory Council (ACT-IAC) issued a report entitled "Delivering Outcomes, Building Trust".  The ACT-IAC is a non-profit educational organization established to create a "more effective and innovative government". The report provides some ideas on how the United States Federal government can become "more resilient, adaptable, and responsive." This piece will look at the report and its recommendations.
Problems
The report identifies six major problems the federal government faces. These are:
Duplication and overlap in responsibilities, structures, and funding.
Silos or stovepipe services, capabilities, and resources with lack of effective coordination, collaboration, data sharing and decision making.
Limited ability to change or adapt quickly in response to a need, threat, or opportunity.
Complexity of operating environments (technology and data stovepipes).
Currency of workforce skills, limited flexibility to changing capabilities, in ability to attract and retrain new technical talent (anticipating the changing nature or work).
Limited ability and inconsistent track record of harnessing emerging technology to improve efficiency, effectiveness, and better meet public needs and expectations.
These problems can be distilled to three basic factors. These are organizational silos, government's technology is outdated, and the dynamism of the environment. Silos exist because each agency has its own priorities and boundaries. This creates overlaps and complexity in operations.  It also means that there is often a failure to communicate.
In a technology driven environment, the federal government has difficulty keeping up. The cost of necessary equipment often exceeds budget allocations. Further, the procurement process is often so lengthy, that by the time the equipment is operational, it is obsolete.
Similarly, the dynamic technological change reinforces what is being called the VUCA environment. VUCA stands for Volatility, Uncertainty, Complexity and Ambiguity. This environment creates problems for siloed and staid bureaucracies.
The study states: "(W)e believe decision makers at all levels of government must make strategic structural and operational changes, not with the intent of creating or increasing bureaucracy or complexity, but instead to reduce them by realigning where necessary, consolidating where possible…" (1)
In short, the ACT-IAC wants to remake government. It lists five goals.
Goals
These are:
Reduce duplication and overlap.
Coordinate services and customer experiences effectively within and across agencies.
Adapt more quickly to changing environment, accelerate change, and make change management a core competency in government.
Anticipate the changing nature of work to develop and attract leaders and staff to be effective in the rapidly evolving digital workplace.
Adopt technology more rapidly.
To accomplish these goals four recommendations are made.
Recommendations
The recommendations are:
Build outcome focus into all aspects of management at all levels
Recommendation one is to have the federal government implement outcome-based performance measures. The U.S. federal government has been required to develop outcome-based performance measures since the passage of the Government Performance and Results Act of 1993. The act was updated in 2010.  The 2010 act requires every federal organization to provide performance goals for each program. The associated measures identify the outcome for each goal.
The modification ACT-IAC proposes to the 2010 act is to establish within each agency, outcome leaders. "These leaders should have decision, resource, and risk authority." Their role is to work within and across agencies to "align resources, resolve issues, built partnerships and lead development of plans and reporting".
It is difficult to see how this is going to substantively help improve outcome-based performance measures. Federal agencies are having trouble implementing the Enterprise Risk Management (ERM) administrative process. ERM is an administrative process which is internal and controllable by management. It is more difficult to align resources, some of which are specific ear marks by Congress, let alone build partnerships with agencies protective of their territory.
Create a government -wide acceleration and change strategy
The second recommendation is to create a government-wide acceleration and change strategy.  Here too there are issues. Most activities carried out by government agencies are specified by law and codified in administrative rules. It is difficult to change either.
Let me provide an example of the difficulty encountered in a dynamic environment. The Food and Drug Administration (FDA) has a rule that states the development of new drugs can move forward under Emergency Use Authorization provided "no other adequate, approved and available alternative is available". (2)
The issue in today's COVID 19 environments is that there is a drug, which meets the FDA's requirement that the alternative "may be effective". That drug is hydroxychloroquine.
If hydroxychloroquine can save lives and "may be effective", why is it not being promoted. The answer is twofold. First, it costs about fifty cents per tablet, while the drugs under development will cost upward to $3,000 per tablet. Second, there is the FDA rule. If hydroxychloroquine's use is authorized for general use, then the development of a vaccine and other drugs must go through the normal trial process.
Understand, this is not an endorsement hydroxychloroquine's use, particularly without a doctor consult. The issue is that such a decision ought to be up to the patient and the doctor. (3) Second, its use should not prohibit, in this environment, the rapid development of other drugs. The objective ought to be to save lives. The old bureaucratic approaches need to be reexamined. In this, ACT-IAC is correct. COVID 19 has shown that may of the bureaucratic systems, which work fine under normal conditions, generally fail to achieve the organization's mission in more dynamic environments.
Create a government-wide Enterprise Risk Officer at OMB
Recommendation number three is the one specific recommendation in the report. The goal is to have a position which will help the U. S. federal government develop a whole-of-nation perspective. The position would be housed in the Office of Management and Budget.
While the idea has some merit, it is difficult to see how one individual will be able to substantively impact the entire federal bureaucracy.
Establish a new workforce and leadership model for the digital workforce
This is a desirable goal. In fact, success in this area would probably breakdown silos and assist with adaptation. However, there are six major problems in developing such a workforce. These are:
The federal government has old legacy cyber systems. Many of the systems are twenty to thirty years old. Millennials, the most digitally savvy generation, and the foundation of any digital workforce, are not even familiar with many of these systems.
Millennials expect up to date cyber systems.
The lack of up to date cyber systems is a problem in recruiting digital savvy workers. Without experience on up to date systems, skills atrophied. This makes it difficult to change jobs and earn more money.
The competition for digitally savvy workers is fierce. The private sector needs a digitally savvy workforce as much as the public sector. Their advantage is that their technology and cyber systems are more current. The private sector is better able to keep pace with technological change than the public sector.
Lack of resources. While both the public and private sector watch resource use closely, the private sector is willing to spend to upgrade their technology more readily than the public sector. Th public sector has been almost negligent in the upgrading of its technology.
The government procurement system is slow and designed to obtain a product at the least cost. It can take up to five year or more, from the time the bid is let, to the time the product is installed. When digital technology is often obsolete in three years, by the time the government agency installs it digital purchase, it is outdated.  (4,5)
The state of Oregon provides an example of problems governments have in adopting new technology. The state's unemployment department dramatically failed to process the increased unemployment claims resulting from the COVID – 19 shut down of the economy. Successive state audits identified the need to replace the outdated computer system. Since 2009 the state has been setting aside more than $80 million in federal money for the upgrade. Even after the governors replaced department directors in 2013 and 2016, the upgrade is not expected to be completed until 2025.  This is in part due to a failure to select a vendor, staff turnover and lack of prioritization for the upgrade. (5)
Until the public sector is willing to spend the money necessary to upgrade very expensive digital systems and change the procurement process so the systems purchased are not obsolete by the time they are operational, this goal is not likely to be realized.
Summary
The ACT-IAC report highlights several problems that governments, particularly the U.S. federal government, face. It lists six major challenges and four recommendations. Of the recommendations, the seminal one is to establish a new workforce and leadership model for the digital workforce. If this can be done, then the digital linkages and data sharing that result will help break down silos and facilitate the ability of the organization to adapt to an even more dynamic environment.
Whether the adaptation will facilitate better allocation of resources is questionable. The U.S. Congress allocates funds. It often has an agenda which is slightly different from the agencies.  Thus, it is doubtful efficient and effective resource allocation will ever be achieved.
Similarly, because government organizations are rule and law bound, adaptation to a quickly changing environment is problematic. This is shown in the hydroxychloroquine debate. Likewise, lack of organizational leadership and adaptability, creates barriers to the efficient operations and upgrading of legacy computer systems.
Endnote
American Council for Technology -Industry Advisory Council, 2020,"Delivering Outcomes, Building Trust", https://www.actiac.org/system/files/Delivering-Outcomes-Building-Trust-07-17-2020, page 7.
National Pulse, 2020, "Exclusive Hidden FDA Doc Explains Why "Lair" Fauci Opposes Hydroxychloroquine, Top Doctor Explains", August 4, https://www.facebook.com/the national pulse/
McCullough, Peter A. MD, 2020, "Why doctors and researchers need access to hydroxychloroquine", August 7, https://thehill.com/opin/healthcare/510700-why-doctors-and-researchers-need-access-to-hydroxychloroquine.
Eggers, William D., 2016, "Delivering on Digital: The innovators and Technologies That Are Transforming Government", Deloitte University Press, New York, NY.
Kline, James J., 2019, "Enterprise Risk Management, Millennials and Cyber", CERM Risk Insights #227, January 17.
Oregonlive, 2020, "Oregon leaders squandered years on jobless benefit computer upgrade. Now the project's future is again in doubt", August 8, https://www.oregonlive.com/news/2020/08/oregon-leaders-squandered-years-on-jobless-benefits-computer-upgrade-now-the-project's-future-is-again-in-doubt.
BIO:
James J. Kline, Ph.D., CERM, is the author of numerous articles on quality in government and risk analysis. He is a senior member of the American Society for Quality. A Manager of Quality/Organizational Excellence and a Six Sigma Green Belt. He has consulted for the private sector and local governments. His book, Enterprise Risk Management in Government: Implementing ISO 31000:2018, is available on Amazon. He can be reached at jeffreyk12011@live.com.