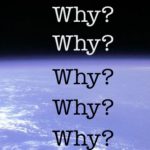 This is a direct followup to my post last week.
I usually don't do two part posts but….
I got some great responses to my post last week.  I then got this image from my buddies at NASA (on the ground, not on the space station). One is actually my roommate from college. His hair is much shorter now.
This image from inside the space station captures the exact opposite sentiment of the space walk picture from yesterday.
My immediate thought when seeing this image…
"Why do we tolerate this type of performance when we know of better alternatives?"
In the case of using Microsoft OS there are a good number of alternatives that far exceed Windows in reliability if operation is critical.
I switched to Apple over a decade ago and can't imagine having the frustration of Windows in my life again.  But being in the engineering world I see how strong the technical community holds onto Windows regardless of performance.
Why?
Is it the devil you know? Resistance to change? Aversion to time investment for change?
Is an unchecked human instinct driving an unnecessary risk in something as critical as a space mission?
Are you holding onto the familiar and comfortable in your projects just to appease instinct emotions?
-Adam