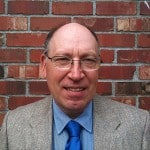 Guest Post by James Kline (first posted on CERM ® RISK INSIGHTS – reposted here with permission)
The first part of the title is a nod to a book by the same name.  The book by Rosemary Gibson and Janardan Prasad Singh, "China Rx", discusses the consequences of China's dominance in the production of the world's basic drugs and how it occurred. The "More" discusses the global supply train and how the Coronavirus is highlighting its downside.
China RX
Gibson and Singh provide a detailed assessment of the problem associated with China's dominance in the production of key medicines.  This dominance is the result of several pressures and five actions taken by China's government.  The pressures are a demand from the public for cheaper priced drugs and from stakeholders' demand for greater profits.  These pressures resulted in CEO's seeking labor arbitrage by moving production to China.
The Chinese government has used specific policies to further its goal of dominating manufacturing worldwide.  These are: 1. Foreign companies that want to sell products in China are required to share intellectual properties. 2. Once the Chinese companies have gained the capabilities of manufacturing the products, they start producing knockoffs.  3. Since the cost of labor is less, the Chinese companies frequently start dumping their product on the market.  With substantively lower product cost, manufacturers of the product in the United States, for instance, find themselves unable to compete and thus must close their manufacturing plant. 4. The Chinese government tracks how CEO of various companies' lobby Congress.  Companies that lobby against Chinese government policies risk being barred from investing, manufacturing or selling products in China. 5. The Chinese government or its proxies, pay academics to conduct primary research for them.  This research is used to further their aim of industrial dominance.
The pressures and Chinese's Government action has resulted in 80% of the key active ingredients for many drugs being produced in China. While India provides several drugs, many of the key ingredients needed in the drugs that India produces come from China.  The Chinese dominance also occurs in other products such as medical masks and protective equipment. Because of this dominance, should China decide not to provide the drugs, key ingredients, protective equipment, no drugs or protective equipment get shipped.  This is exactly what happened when the Chinese government declared masks and other protective equipment strategic goods.  As such, the items are retained in country.
Recently, India announced a similar export prohibition for key drugs.  Both countries recognized that their populations and health care providers need these drugs and equipment.  Since their populations come first, good luck the rest of the world.
Quality Control Problems
But perhaps the biggest problem with respect to Chinese dominance in the production of medicine is uneven quality control.  Chinese officials frequently barred Federal Drug Administration (FDA) inspectors from production facilities. An FDA waring letter stated:
"You barred the investigators access to the production area and other parts of the manufacturing facility.  In several instances, the investigators requested to inspect the      facility, but were repeatedly denied access to the production area.  Your firm also limited FDA access to certain requested records.  For example, the FDA investigators requested batch production records for review, but were refused access to these records repeatedly."(1)
When inspectors can conduct inspections, problems are found.  One inspection team noted:
"During our inspection of your unit, we noted the presence of a stand-alone washing and toilet facility approximately fifty yards from the aseptic manufacturing facilities that was in significant disrepair. Upon entrance to the facility we found on handwashing facility was provided and an open pit appeared to be used as a urinal." (2)
Chinese dominance in the production of medicine, its predatory practices, along with the uneven quality control creates concerns which should not be ignored.  In fact, they show that that supply chain, when one country or geographic area is a dominant supplier, has a significant downside.
Supply Chain
Over the past twenty years the global supply chain has become more and more interrelated.  This has been aided by just-in-time manufacturing, the internet and the speed with which products can be moved from one country to another. This movement not only includes finished goods, but component parts. Apple iPhone is an example. The audio chips are made by Cirrus Logic, which is based in the U.S., has locations in the U.K., China, South Korea, Taiwan, Japan and Singapore. Some batteries are made by Suwoda Electronic. Suwoda Electonics is based in China. Chips for 3G/4G/LTE networking are made by Qualcomm. Qualcomm, based in the U.S., has locations in Australia, Brazil, China, India, Indonesia, Japan and South Korea.  These are just a few of the locations in which component parts are manufactured.  Most of the assembly is done by Foxconn, in Shenzen China. (3)
Because of the Coronavirus problems, Apple has issued a financial warning for the first quarter of 2020.  Apple is not alone in recognizing that the Coronavirus' disruption of production in China will cause financial losses.  P&G has indicated the 17,600 products could be impacted by this disruption.  Adidas and Starbucks have also warned Wall Street that sales and profits in China will be down.
The Chinese Communist Party has ordered employees back to work.  However, unless there is another reinvigoration of the virus, full production in China may not occur until June.  Thus, because of the interrelationship between the supply chain and the impact of the Coronavirus, both China and the companies dependent on China for parts, are going to see revenue loss for six months.
Moving Forward
If China can get production ramped up by June 2020, the CEOs of many of companies adversely impacted by the Coronavirus, will have to decide whether they want to reorient their supply chain by moving some production out of China, or maintain the status quo.  Because of the adverse impact, some might see supply chain adjustments as a no brainer. But it is more difficult than it seems. For example, in 2015 several operations executives in Apple suggested the company relocate some production from China to Vietnam.  The problem was that it would take several years to train workers and create a new cluster of component suppliers. "A clean break with China is impossible.  Apple relies on a workforce of more than three million indirect workers in China.  Its top manufacturer, Taiwan's Foxconn Technology Group, hires hundreds of thousands of seasonal employees in China, many of whom manually insert tiny screws and thin printed circuit broads during the iPhone assembly process." (4)
Faced with the problem of continuing to produce in China with the available workforce and component clusters, or moving and creating a new cluster and a skilled workforce, if production in China ramps up by June, the tendency will likely be to continue the status quo. One justification may be that the Coronavirus pandemic is fundamentally a 100-year event. For instance, the last pandemic, the Spanish Flu, occurred around 1916. While that view might once have been valid, the risks of pandemics are far greater than the past, because of the interconnected economy and the speed of travel. It only took a couple of weeks for the Coronavirus to spread globally.
Thus, the risk of another pandemic is something the CEOs and the Boards of Directors are going to have to considered.  The most important issue is whether, given the Chinese government's policies, allowing China to dominate the production of key components and drugs is wise.
Endnotes
Gibson, Rosemary and Janardan Prasad Singh, 2018, "China RX", Prometheus Books, Guilford Connecticut, page 138.
Ibid page 145.
Costello, Sam, 2019, "Where Is the iPhone Made?, Lifewire, November 9, https://www.lifewire.com/where-is-tje-iphone-made- 1999502?
Mickle, Tripp and Yoko Kubota, 2020, "Tim Cook and Apple Bet Everything on China, Then Coronavirus Hit.", The Wall Street Journal, March 3, https://www.wsj.com/articles/tim-cook-and-apple-bet-everthing-on-china-then-corniavirus-hit-11583172807.
BIO:
James J. Kline, Ph.D., CERM, is the author of numerous articles on quality in government and risk analysis. He is a senior member of the American Society for Quality and Six Sigma Green Belt with experience consulting for the private sector and local governments. His recent book, Enterprise Risk Management in Government: Implementing ISO 31000:2018, is available on Amazon. He can be reached at jeffreyk12011@live.com.