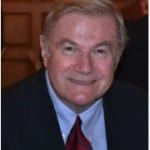 Guest Post by John Ayers (first posted on CERM ® RISK INSIGHTS – reposted here with permission)
How does Earn Value Management (EVM) reduce project risk? To answer this question, you have to understand what EVM is.
WHAT IS EVM?
EVM is the tool used to measure progress against the PMB. (Performance Measurement Plan).  EVM identifies poorly performing WP (Work Packages) and problem trends early in the project allowing maximum time to identify the root cause of the problem and identify an action plan to fix the problem.
WHAT IS THE PMB?
The PMB is the proposed IMS (integrated Master Schedule) which is finalized, approved, and baselined after receipt of a contract. The PMB cannot changed unless approved by the customer.
WHAT IS A WP?
A WP defines the task definition, duration, budget, and budget rational for each task. Work is accomplished at the WP level. A charge number is assigned to each WP. Anyone working on the WP puts the charge number on their timecard. Finance collects the actuals for WP and with input from the planner on schedule issues a monthly EV (Earned Value) report identifying the performance of each WP against the PMB.
HOW DOES EVM WORK?
There are three basic elements to EVM:
Planned costs
Earned costs
Actual costs
The planned costs are the negotiated budget time phased over the period of performance for the project. It is called the PMB.
The EV is the budget earned (or accrued) for each WP as the project progresses until the WP is completed. There are a number of techniques used to measure the EV earned but are not discussed herein.
The actual cost is the time card charges compliled for each WP.
It is important to structure and implement EVM properly for it to be effective. EVM is implemented at the WP level. The WP level is where work is accomplished. If you manage each WP to a successful completion, then you can be assured the project will be a success as well. For EV to be effective, there needs to be sufficient activities (sub-tasks) under the WP to accrue enough EV for the activity to offset the actual charges. This approach will ensure a smooth EV report for the WP minimizing unnecessary variance reports.
Figure 1 presents a sample of EV performance curves with all three elements. BCWS is the budgeted cost of work scheduled. BCWP is the budget cost of work performed or EV. ACWP is the actual cost of work performed or time card charges. Notice that it is visually easy to see the status of the WP shown in Figure 1. The ACWP is above the BCWS which means the project is behind budget. The BCWP is below the BCWS indicating the project is behind schedule
A sample monthly EV report is shown in Figure 2. Notice the good, caution, and poor performing WPs are identified readily by color. The WP manager has the responsibility to determine the root cause and corrective action for the poorly performing WPs. Notice the project is behind cost and schedule. Keep in mind this EV report is just for one WP. The monthly EV report issued by finance shows all WPs so it is easy visually to identify the problem WP and address them.
How does EVM help reduce risks?
The best planned project can and will go wrong. The plan requires constant monitoring, identification of problems, and updates as required to mitigate problems before they fester and cause serious problems to the project. A method to track and identify problems and negative trends as early as possible allowing maximum time to understand the root cause and implement a fix is also essential for a successful project. The solution to this challenge is EVM. It is essential for effective program management. I have managed numerous projects ranging from $3 million to $100 million. Some of these projects were part of a program worth over $1 billion dollars. All projects I participated in used EVM very successfully.
Studies show that known risks are the major source of project failures. Known risks comprise: scope; schedule; cost; and quality. These are also known as project constraints. Excellent project management knowledge and skills are essential to managing the known risks. This also means EVM is necessary to managing known risks.
How important will EVM be for future work?
Today, more work is being projectized. This trend will increase in the future where it is estimated the majority of work will be projectized. This means excellent project management and EVM management will be more important to project success in the future.
Post Note
I authored a new book entitled 'Project Risk Management'. How to manage known and unknown risks is discussed in detail in my book. The book contains much more detail, examples, and risk stories. It is easy to read and understand. Visit my website https://projectriskmanagement.info/. It includes a link to Amazon and my book as well as the technical papers I have written over time.
Bio:
Currently John is an author, writer and consultant. He authored a book entitled 'Project Risk Management. He has written numerous risk papers and articles. He writes a risk column for CERM.
John earned a BS in Mechanical Engineering and MS in Engineering Management from Northeastern University. He has extensive experience with commercial and DOD companies. He is a member of PMI (Project Management Institute). John has managed numerous large high technical development programs worth in excessive of $100M. He has extensive subcontract management experience domestically and foreign. John has held a number of positions over his career including: Director of Programs; Director of Operations; Program Manager; Project Engineer; Engineering Manager; and Design Engineer. He has experience with: design; manufacturing; test; integration; subcontract management; contracts; project management; risk management; and quality control. John is a certified six sigma specialist, and certified to level 2 EVM (earned value management
If you want to be a successful project manager, you may want to review the framework and cornerstones in my book. The book is innovative and includes unique knowledge, explanations and examples of the four cornerstones of project risk management. It explains how the four cornerstones are integrated together to effectively manage the known and unknown risks on your project.