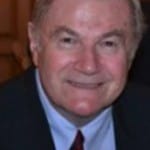 Guest Post by John Ayers (first posted on CERM ® RISK INSIGHTS – reposted here with permission)
Fifty years ago, having your own car was a sign of adulthood and your ticket around town. But that is all going to change within the next five to ten years due to rising CO2 levels and a new trend called Transportation as a Service. TaaS sits at the intersection of four technical macro trends. These are:
Autonomous vehicles
Electric vehicles
Connectivity
Sharing economy
These trends are here today and are predicted to grow significantly and quickly over the next five to ten years. It is a positive trend with a lot of positive affects on the country and world.
The risk to this trend is the need for electric power will outstrip the supply. This article presents the case for this risk.
AUTONOMOUS VEHICLES
There are a number of major companies developing autonomous vehicles. Waymo, a Google spin off, and Tesla are two of the leaders. They and other companies have trial tests going on in some major cities in the US. The technology is here. Safety is an ongoing issue.
ELECTRIC VEHICLES
Buying or leasing an electric vehicle today is normal and becoming more popular thanks to Tesla. Electric vehicle manufacture all over the world are selling and developing advanced electric vehicles. Most car buyers expect to abandon traditional gas-powered vehicles for electric vehicles by 2025. Charging an electrical vehicle can be inconvenient due to the lack of an extensive country wide re-charging stations. Battery life is also a limitation but new battery technology development should improve this problem over time.
CONNECTIVITY
Connectivity is here now and is already reshaping productivity and the way truck fleets are managed. Components communicate with each other to drive efficiency, while the vehicles are generating an ever-increasing amount of data that is filling fleet management software systems. Connectivity generates data. This data is key to watching for potential failures and provide the data needed for fleet managers and owners to make well-informed decisions. Remote diagnostics allows us to predict when certain components need to be replaced avoiding that unplanned downtime.
SHARING ECONOMY
Communities of people have shared the use of assets for thousands of years, but the advent of the Internet—and its use of big data—has made it easier for asset owners and those seeking to use those assets to find each other. This sort of dynamic can also be referred to as the share economy, collaborative consumption, collaborative economy, or peer economy. In a sharing economy, idle assets such as parked cars and spare bedrooms can be rented out when not in use. For example, Zipcar sharing unused vehicles and Airbnb sharing unused bedroom space.
TRANSPORTATION AS A SERVICE
TaaS vehicles will be available on demand 24 hours per day, providing door-to-door transport to passengers. This service will be provided by utilizing private and public autonomous transportation systems. Passengers will not have to deal with a driver. The average American family will save about $5600 due to no more car insurance, fuel costs, maintenance costs, etc. This savings coupled with the convenience of the service will drive Americans to abandoned their gas-powered cars.
This approach will help transform our cities. There will no longer be a need to park your car in a parking space freeing it up for another use. Traffic congestions will be reduced. Commuting will be more enjoyable because the car is driving itself. People will be more apt to consider moving out of the city to the suburbs because commuting costs will be reasonable. There are a lot of more positive outcomes.
TaaS will be a game changer that offers positive outcomes. Some investors think TaaS will be hear much quicker than we think.
 US ELECTRIC GRID
My guess is, few electric vehicle owners think about where the power for the charging station comes from. They think the electric vehicle is "green".  The truth is the power for the charging stations come from the US electric grid.
The figure below shows the 2019 power source makeup for the US electric grid. It shows 62% of power comes from fossil fuels. Nuclear power provides 20%. The balance of power are the renewables.
As more people own electric vehicles, the need for electric grid power will increase significantly and sooner than we think. For environmental reasons, there is a big push for renewable energy and elimination of fossil fuels. This means solar and wind and any new developed renewable energy source will comprise the vast majority of power for the US grid. This means increasing the 17% renewable energy contribution to the grid today to 80 or more percent over the next 5-10 years. Is this a realistic goal?
RISK
If the TaaS service becomes a reality within the five-ten years, then the US electric grid will not be able to provide power for electric vehicles creating great disruption. Also putting TaaS services at risk.
To mitigate this risk, immediate plans and government legislation is required to increase the grid power supply significantly. This may mean using every available power source in the short run and evolving to primary renewable energy in the long run.
SUMMARY
The good news is TaaS is coming and will improve the environment and our quality of life. The bad news is the US electric grid will not be able to support TaaS (namely electric vehicles) unless dramatic actions defined herein are taken immediately.
BIO:
Currently John is an author, writer and consultant. He authored a book entitled 'Project Risk Management. It went on sale on Amazon in August 2019. He has presented several Webinars on project risk management to PMI. He writes a weekly column on project risk management for CERN. John also writes monthly blogs for APM. He has conducted a podcast on project risk management.  John has published numerous papers about project risk management on LinkedIn.
John earned a BS in Mechanical Engineering and MS in Engineering Management from Northeastern University. He has extensive experience with commercial and DOD companies. He is a member of PMI (Project Management Institute). John has managed numerous large high technical development programs worth in excessive of $100M. He has extensive subcontract management experience domestically and foreign.  John has held a number of positions over his career including: Director of Programs; Director of Operations; Program Manager; Project Engineer; Engineering Manager; and Design Engineer.  He has experience with: design; manufacturing; test; integration; subcontract management; contracts; project management; risk management; and quality control.  John is a certified six sigma specialist, and certified to level 2 EVM (earned value management).https://projectriskmanagement.info/
If you want to be a successful project manager, you may want to review the framework and cornerstones in my book. The book is innovative and includes unique knowledge, explanations and examples of the four cornerstones of project risk management. It explains how the four cornerstones are integrated together to effectively manage the known and unknown risks on your project.