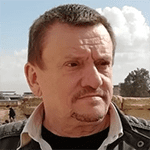 Guest Post by Malcolm Peart (first posted on CERM ® RISK INSIGHTS – reposted here with permission)
"Too many cooks spoil the broth" goes the Elizabethan poet George Gascoigne's proverb.  Although only written down in circa 1575 it had probably been around for many years beforehand.  It is still used today and, far from being archaic, it's become more and more relevant despite mankind's predilection towards efficiency and effectiveness.  But why?
Organisations, at least in the construction industry, are becoming bigger. The days of 'lean and mean' seem to have gone. Some companies purport to practice LEAN construction and yet more and more projects run into difficulty or even fail. Mergers, acquisitions, takeovers etc. have become commonplace and once specialist, boutique firms are now absorbed and operate under the flag and management tiers of some amorphous, but well recognised, 'big name'. But, just as with a soup attended to by many tasters, the 'speciality' can become a Heinz 57 panacea rather than Michelin pièce de resistance.
It's not just at a macro-organisational level that such mongrelisation can take place it's also in the way projects are managed. Well, not necessarily managed but how they were planned, and the governance applied. Just as in a restaurant, the kitchen team works to produce food to a recipe with ingredients and equipment under the auspices of the "executive chef". There can be many chefs but, as we know from watching TV cookery shows there is only one "executive chef"…and all say "yes Chef"…and mean it!.
But when there is more than one 'executive' then it won't be merrier. The result can be a confused menu, conflicting recipes; overcooked or undercooked dishes, missed orders; and ultimately, complaints with yet another failed restaurant. The same is true of projects.
Menus, Recipes and Planning
The functioning of kitchen depends on the menu and its recipes. Projects also have a menu describing what, eventually, will be served up. Both menus and scope alike have requirements regarding ingredients and methods to be adopted. In the kitchen this is a recipe while on a project it's the specification.
But, in meeting a requirement there can be more than one way to skin a cat or, when pertaining to cooking, how to cook an egg. And this is where we need executive decisions rather than options. Poached, scrambled, fried, coddled, hard or soft boiled, or as an omelette, the list goes on, but they are all 'eggs to order' and definitive requirements are essential as are the associated decisions.
If we have, say, five alleged chefs each with an 80% chance of getting it right then the probability of actual success could be as low as 25% – this isn't a good start and a singular decision at 80% is obviously better. "One man – one plan" was a saying coined by one of my former colleagues and, perhaps, there has never been a truer statement. That's not to say that one person alone should make an entire plan but, in the end, there's one plan adopted by one and all. Of course, that's until something untoward happens requiring that the plan must be changed. And even then, the revised plan must have unanimous acceptance, even if it's not to every chef's taste.
When there is more than one plan this leads to confusion. Similarly, when there are too many people planning there will be differences of both opinion and approach. In the inevitable discord of difference it can be difficult to obtain everybody's buy-in. Unanimity is essential, particularly in a kitchen; a medium rare vegan steak will be a tall order, even for a short-order chef. Hence, we need an optimum number of cooks, not necessarily a single chef but ultimately one singular unequivocal decision and singularity of purpose.
Cooking and Execution
Cooking involves both the preparation of the ingredients and their cooking or amalgamation. In project terms this is the execution phase and execution can go faster with more resources. There is another aptly idiomatic medieval proverb, "many hands make light work" and, if all the hands work to the same plan, then things will be done faster and more effectively. This effectiveness is achieved through alignment, cooperation, and collaboration under the orchestration of an executive chef and the support of his or her supporting chefs.
But if these sets of hands follow different courses of action depending on which chef is pulling the strings at the time, or to which hidden agenda he or she is working, then what should have been holistic execution can quickly become derailed. Some ingredients, or elements of work, may be missed and the resultant product is either delayed or not cooked correctly; inconsistent and incomplete recipes can be a problem.
Some chefs may prefer to cook more slowly than others while some will use more heat in an effort to cook something faster. When things go wrong there are many cooking techniques used by maverick chefs who either choose to follow their own recipe or, perhaps worse, wing it and hope for the best. And when, rather than if, mistakes are made then the culpable chef may well resort to "grilling" or "roasting". This results in heated situations and as the saying goes "If you can't stand the heat, get out of the kitchen".
If chefs leave the kitchen, then, whilst they may not be accountable for any adverse situation, they will inevitably attract the blame. If they stay, then they will have to sweat it out with everybody else. It can be a difficult choice and, to use another cooking analogy, it's about choosing to endure the heat or jump out the frying pan and into the fire of blame – a Hobson's choice.
Success, Failure or Blame
A perfectly prepared dish with rigorous compliance to the menu and attention to the detail of recipe will result in success but any departure is not necessarily failure. For example a poorly prepared and incorrectly cooked soufflé will not be a gastronomic masterpiece and will end up as a humble egg custard. But, although perceived as a failure we should remember yet another medieval saying, "The proof of the pudding is in the eating". An egg custard may well appeal to someone's palate; success, as with failure can be a matter of taste.
In reality there is the risk of an ingredient being unavailable or having to deal with late deliveries requiring changes to the menu. This, coupled with a few dropped plates and, perchance some spilt milk will need to be addressed. We need to deal with the reality of risk, and this is best achieved under the direction, or rather leadership, of a chief chef who must do the right thing, plan correctly and communicate accordingly.
Despite the prospect of failure and no matter how many people are involved the "chief chef" ultimately takes responsibility. Many people may vie for this leadership role so that they may bask in any accolades or awards that success may bring. However they avoid the limelight in case limelight becomes the spotlight of blame but still manage to keep a finger in the pie.
Such involvement is meddling rather than contributing. If things go awry, then they may quickly remove their finger and wash their hands of any direct involvement. But it also allows them the opportunity to take credit for any success.
In conclusion if there are too many Cooks in the kitchen and there is an absence of a Chief Chef then this may well be a recipe for a disastrous project and inevitable failure.
Bio:
Malcolm Peart is an UK Chartered Engineer & Chartered Geologist with over thirty-five years' international experience in multicultural environments on large multidisciplinary infrastructure projects including rail, metro, hydro, airports, tunnels, roads and bridges. Skills include project management, contract administration & procurement, and design & construction management skills as Client, Consultant, and Contractor.