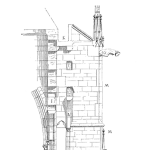 A few weeks ago, I had written a post comparing threshold exposure values for SO2 and H2S. After that post, Lee Pharis, one of the blog readers, forwarded me an email describing the new EPA standard for SO2 exposure.
EPA has set the one-hour SO2 health standard at 75 parts per billion (ppb), a level intended to protect against short-term exposures ranging from five minutes to 24 hours.
75-ppb – that's real low.
The new standard is much more stringent compared to the two existing primary standards of 140 ppb evaluated over 24 hours, and 30 ppb evaluated over one year.
This made me wonder what about SO2 from fireworks?
The colors in fireworks are produced by metal salts (e.g. calcium produces orange) but the "propulsion" comes from black powder – a combination of potassium nitrate, charcoal, and sulfur. Here nitrate is the oxidiser and the reducing agents are carbon and sulfur. This ofcourse produces CO2 and SO2.
I would not be surprised if the 75 ppb limit is exceeded for firework shows. So what's next?
Sulfur-less fireworks? Will duration 4th of July celebration be reduced? What about firework shows in theme parks?
Monitoring of SO2 cannot be limited to utilities and process plants particularly if the threshold is so low for a short duration.