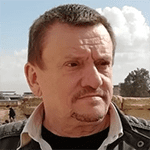 Guest Post by Malcolm Peart (first posted on CERM ® RISK INSIGHTS – reposted here with permission)
Structures are all around us, even chaos has structure albeit fractal. We humans too involved in structures; not only do we construct physical structures, but we form organisational structures and create civilizations using the social, economic and cultural structures that rule our lives.
Some of these structures collapse due to human error, natural forces outside of our control, and man's destructive and violent nature.  The reasons for such collapses may not be understood but, being inquisitive we strive to find out.  But these endeavours are not only earthbound as we also seek to work out the structure of the universe and its workings.  An early example of such work is from the astronomer Kepler who developed his model of our solar system.  Although geometrically fascinating it's a far cry from our modern-day perceptions
The universe may been around since time began but our oldest remaining earthly structures have only existed for a few millennia. The Mexican pyramid 'Cuicuilco (3,000 BP) was built by an unknown civilization whilst the Peruvian pyramids at Supe (4,500 BP) were built by a society long gone. Modern-day Egypt has its Pyramids and the most famous overlook Cairo and, possibly, the descendants of the original constructors. These, as with other ancient structures were built on solid foundations and are monuments to the successes at the time. However, and even without a solid foundation, some structures can also be marvels and symbolise longer term success; just look at the (still) leaning Tower of Pisa.
Interestingly, the 'lean' first began during construction in the 12th century and, during its 199 years of construction, it continued to tilt despite 'corrective surgery'. As a result of several such corrective interventions since its commencement in 1173 the tower is actually curved. Over the centuries several military and political organizations (including Benito Mussolini) all dabbled with the Tower, some less successfully than others. However, in the 21st century, and fortunately after Galileo's gravitational demonstrations in around 1590, a panel of structural and geotechnical engineering experts succeeded in arresting the tilt.
This 848-year-old structure is forecast to be around for another 300 years despite an earlier belief that its collapse was imminent and failure would be inevitable. As a result of a structured project management approach people will be able to continue to enjoy this medieval masterpiece and the once prophesized failure is now a success, even if it wasn't quite right at the start. Good foundations make for sound structures and sound structures can symbolise success.
Project Management Structures
The most recent PMBoK (6th Edition) describes structure in terms of organisations, breaking down the work and structures related to risk and resources. Of course, these must all be linked to the triple constraint of quality, cost and time. Red Adair, the oil well firefighter, famously reminded us that of the three variables if two are fixed then the third will be a problem for somebody in terms of their expectations regarding good, cheap and timeliness.
30 years ago, Max Wideman incorporated the iron triangle with scope and introduced the concept of a tetrad and the trade-offs required for a successful project. This is eloquently explained in his paper "Project Management Simply Explained" and he advocated that success not just about quality, schedule and budget but product and scope
Another PM guru, J Rodney Turner, incorporated the organisation into a contextual model coalescing the triple constraint and the tetrad with a project's organisation.
This tetrahedral structure shows that the organisation is at the centre of a project. It conveys the idea that it must be of sufficient size and skill to manage the four elements and the interrelationship between them.
In appreciating scope, we are all aware of the need for a Work Breakdown Structure and its importance to creating a schedule. But WBS is about scope while schedules are actually Time Breakdown Structures. When it comes to cost and the build-up of any budget or its breakdown into a Bill of Quantities this is a Cost Breakdown Structure. These Breakdown structures are essential as they allow us measure, and in order to manage we must be able to measure.
The Quality Breakdown Structure is last to be considered here but not least. Quality of the product or service is one aspect but, as with time and cost the emphasis changes throughout a project. If the link between quality to both schedule and cost as a project progresses is missed this can be a serious oversight as is the changing needs of the supporting organisation.
Project Breakdown Structures
We break our projects down into smaller and more manageable parts, or at least we should. Scope is conveyed into a WBS. This structure is a matter of choice and even though one style doesn't fit all projects it dictates how we break down the time available and the apportionment of cost. Quality activities and related time and cost can be assigned to elements of scope and the organisation can be planned to suit, but what of Risk?
All projects are undertakings in risk and risk management is a quintessential component of project management. Project Management institutions recommend that a risk breakdown structure is adopted based on the WBS. Risks related to scope can be readily captured but depending on how a scope has been decomposed and structured the risks associated with time, cost and quality may be more difficult define and identify.
In the triangular pyramidal project model, the element of risk is not included. However, if a square pyramid is adopted, we can conveniently include a risk breakdown structure linked to the Scope and the Triple Constraint as well as the organisation upon which project delivery depends. The organisation and how it is structured is perhaps the most difficult of structures to develop and pivotal in ensuring that people can work towards a successful outcome. The people component of risk is possibly our biggest risk and central to the overall structure.
Organisational Structures
People make projects and the basic principles of management– planning, organising, controlling, communicating and nurturing morale – are exercised through people. They need to understand their roles, responsibilities, and accountabilities as well as to whom they should report. The project organisation needs to be defined and an organisation chart produced bearing in mind that organisations must change with time and project phases.
We have many types of organisational structures including bureaucratic, functional, divisional, matrices, flat and even networks and there are tomes of research on organisational behaviour. We need to be aware of these structural forms and the advantages and disadvantages they provide. We also need to be aware of the maintenance organisational structures need if they are to work properly.
When it comes to maintenance, we should remember that, "If it moves and shouldn't apply duct tape, if it doesn't move but should, apply WD40". Organisational structure is maintained through communication and, in order to be effective, requires constant gardening.
People need to know some things not just what is nice to know and not everybody needs to know everything. The organisation breakdown structure doesn't just provide a hierarch of who sits where in a pecking order but defines communication channels, where information is cascaded to, where information is generated for reporting and where it is used for decision making. Communication binds a structure together and allows it to move. Without communication an organisation will fall apart and cease to move.
Conclusions
One of the most famous and possibly one of the earliest in project failures in recorded memory was the mythical Temple of Babel. One powerful, but disgruntled stakeholder invented 'language' and the common tongue of the construction workers was lost. Communication stopped and so did construction, exemplifying that communication is essential to any venture.
Scope, time, cost, quality, risk and even our organisation can be defined through structures, but they also enable us to communicate with people who are heart of any project. People are not just 'participants' and with a good organisational structure, good communication can result.
Max Wideman said, "Doing the wrong thing right is never a success but, doing the right thing even half right could still be a winner". Project Management breakdown structures are an essential step in getting things right but getting the organisational structure is essential as it optimises the communication that binds people together and enables them to move.
Bio:
Malcolm Peart is an UK Chartered Engineer & Chartered Geologist with over thirty-five years' international experience in multicultural environments on large multidisciplinary infrastructure projects including rail, metro, hydro, airports, tunnels, roads and bridges. Skills include project management, contract administration & procurement, and design & construction management skills as Client, Consultant, and Contractor.