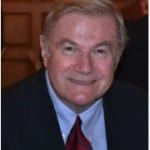 Guest Post by John Ayers (first posted on CERM ® RISK INSIGHTS – reposted here with permission)
What does the future of any profession mean? Underdetermined future events (e.eg. COVID-19)? Future proof job? Work /family balance? Health at a later date? Secure retirement? It is all of the above and that is why you need to choose the right profession for you.
The future of the project management profession is bright and strong for a long time to come.
Undetermined Future Events
You cannot predict future events and the impact they may have on society. The most recent catastrophic event is COVID-19. Medical experts can claim they knew another pandemic was coming but only in general terms. No one could have imagined the global impact on the loss of life, how it changed the way we work and where we work, how dependent we are on China, and many other severe impacts to society.
The Texas freeze last winter is another example of an event that was not predicted and impacted hundreds of thousand people and businesses in Texas. In this case, the risk of a freeze impacting electrical power supply was thought of but ignored because the likely hood of it happening was very low. They were wrong and paid the price.
Another example is Europe's increasing reliance on wind generated electric power. In 2020 about 15% of Europe's electric power comes from winds located primarily in the North Sea. Due to mild weather, the wind stopped blowing in 2021. European countries had turn to gas and rethinking the shutdown of coal plants in order to fill the gap left by the missing wind. This approach has caused electric power prices to soar. No one saw this coming.
The common theme in these undetermined future events is the need for projects to mitigate the risks of these types of events or deal with the damage after the fact. This means more project management and project manager jobs will be required.
Future Proof Job
All industries have projects and need project managers to lead them. Whether it is construction, software or health care, they all need leaders to manage their teams, budget, and schedule, to make sure that everything gets done according to the plan. Projects also range in size, complexity and specialty, giving project managers of different backgrounds and experience ample opportunities. There are plenty of projects for both beginners and seasoned professionals.
Over the next 10 years existing jobs will disappear and new job opportunities created. This cycle has been going on for decades.
"The Fourth Industrial Revolution is changing the work landscape across all industries worldwide. The World Economic Forum reports that this could see the displacement of 75 million jobs due to the adoption of new technologies and structural changes in the labor market.1 However, it's not all doom and gloom, as the simultaneous emergence of 133 million new jobs has also been predicted. The key is to carve a career path that takes advantage of these technological changes but can't be replaced by them.
By 2030, roles in office support, food service, production and machine operations, and mechanical installation and repairs will have all but disappeared in the U.S., with similar trends happening in South Africa and the rest of the world. The jobs that will continue to be in demand include health professionals, STEM (science, technology, engineering, and mathematics) specialists, creatives, managers, and those in education or workforce training." [i].
The majority of the new job opportunities will require technical skills.
Work/Family Balance
A project manager leads a team and as such typically puts in more hours than normal to be successful.
If you are a project manager in the construction industry, you most likely will spend a lot of time at the project site which in many cases means you are away from home more than you like. If you are a project manager for an IT (information technology) project, typically you can work from home a 100% of the time or a large percentage of your time. Other industries such a healthcare, energy, defense offer varying degrees of work remotely or in the office arrangements.
Today, remote working 100% or flex time (e.g., 3 days in office and 2 days at home) is accepted as the new norm primarily due to the COVID-19 pandemic. The message here is that you will have a lot of flexibility regarding the work/family balance you desire.
Project managers can work from home a good percentage of their time. Be aware of the expected work/balance you want to achieve when choosing the industry, you want to work in.
Health Status
Being a project manager can be stressful. Over a long period of time, stress can seriously impact your health adversely. I think the health risk to a project manager is more mental than physical. By comparison, a plumber performs mostly physical work which over time takes it toll on the body. For example, knees replacement.
Over my career, I have known and worked with numerous project managers mostly in the defense industry but some in the construction industry. The vast majority of them did not experience so much stress as to adversely impact their health as they grew older. To be a successful project manager, you need to manage stress well.
Secure Retirement
A project manager profession can lead to a secure retirement. I am retired and have a secure retirement. Over the years my compensation increased significantly allowing me to invest more into my 401K. I was fortunate to earn a retirement
As a retired project manager, you have a number of opportunities to make additional income or to keep active. For example, I am writing books, conducting webinars for PMI (Project Management Institute), holding a weekly podcast, and writing articles for several organizations. In other words, I am still working sharing my project manager experience.
Summary
Based on my 30 + years' experience as a project manager, I can testify to the point that a project managers job offers unlimited career growth, excellent pay, exciting challenges, and a very satisfying career.
More and more companies are increasing their emphasize on project management. More work will be projectized. This means the demand for project managers will be high well into the future.
The future of project management profession is bright and strong. It will get stronger well into the future.
[i] Getsmarter, What Jobs Will be in Demand in Next 10 years, January 23, 2020
Bio:
Currently John Ayers is an author, writer, and consultant. He authored a book entitled Project Risk Management. It went on sale on Amazon in August 2019. He authored a second book entitled How to Get a Project Management Job: Future of Work. It is on sale on Amazon. The first is a text book that includes all of the technical information you will need to become a Project Manager (PM). The second book shows you how to get a PM job. Between the two, you have the secret sauce to succeed. There are links to both books on his website. https://projectriskmanagement.info/He has presented numerous Webinars on project risk management to PMI. He writes columns on project risk management for CERM (certified enterprise risk management). John also writes blogs for Association for Project Management (APM) in the UK. He has conducted a podcast on project risk management. John has published numerous papers on project risk management and project management on LinkedIn.
John earned a BS in Mechanical Engineering and MS in Engineering Management from Northeastern University. He has extensive experience with commercial and U.S. DOD companies. He is a member of the Project Management Institute (PMI. John has managed numerous large high technical development programs worth in excessive of $100M. He has extensive subcontract management experience domestically and foreign. John has held a number of positions over his career including: Director of Programs; Director of Operations; Program Manager; Project Engineer; Engineering Manager; and Design Engineer. He has experience with: design; manufacturing; test; integration; subcontract management; contracts; project management; risk management; and quality control. John is a certified six sigma specialist, and certified to level 2 Earned Value Management (EVM). Go to his website above to find links to his books on Amazon and numerous papers.