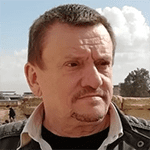 Guest Post by Malcolm Peart (first posted on CERM ® RISK INSIGHTS – reposted here with permission)
I was once taught that good project management and mitigating the risk of failure was a combination of Fayol's three pillars of planning, organising and controlling glued together by effective communication and enclosed in a bubble of morale.  I was later to learn that that if one overindulges or ignores any one pillar, or fails to communicate effectively rather than just efficiently, the oftentimes thin bubble of morale may rupture.  The unfortunate result is the loss of management coherence and the real possibility of project failure.
Good management, just like good cooking, is about selecting the right ingredients and getting the right people to amalgamate them in the right proportions for the right amount of time. These 'rights' do not need to be perfect and if they are all prepared properly there will be a good chance of success. This success depends on the chef who, with the same ingredients, can either create a 'just right' gastronomic delight or a 'very wrong' culinary disaster or, sometimes, a starry Michelin meal.
"Just right" is the theme of the 19th Century fairytale "Goldilocks and the Three Bears". The chief protagonist, Goldilocks, finds out that somewhere between two extremes is something that's 'just right'. She may have been dealing with earthly chairs, beds, and bowls of porridge but her name is also coined by astronomers in their search for life on other worlds. They search for the ''Goldilocks' Zone'' which is that potentially habitable zone around a star where it's not too hot and not too cold, and liquid water, as well as life, may possibly exist.
However, it's not only fairytale characters, chefs and star gazers who look for balance. Project management is about creating this 'just right' balance, but how is this achieved?
The Three Pillars
Just like cooking, projects require the pinch of planning, the dash of organising, and a soupçon of control. Without a plan tasks cannot be organized, nothing can be controlled and confusion results. Confusion is chaotic and the result is pandemonium which is far from being right.
Fayol's pillars of management are fundamental but how often are project plans based on a foundation of ill-conceived assumptions and wild optimism? The resultant schedules show how tasks are arranged and coordinated and, while looking great on paper, are merely forecasts. Forecasts, humorously, are "what should have happened, if what actually happened, didn't". But, seriously, plans need to be checked, reviewed and adjusted through monitoring and control no matter how 'good' or 'bad' they are believed to be.
The project team is expected to provide monitoring reports on quality, cost and time and this may range from a sublime abundance to a ridiculous dearth of information. If reports are ignored, no matter how brief or comprehensive, then there can be no meaningful control. Visibility is clouded, blinkered or even blind-sided and the Project Triangle can spiral out of control no matter how much planning and organising there is. Contrarily, checking, or attempting to check every aspect of a project's health every day may result in exhaustion or even hypochondria. If a project ends up in a continuous state of intensive care it may well drown in its own data rather than having just the right amount of buoyancy.
Organising is about arranging the work but for some this is producing a project organisation chart indicating some hierarchical structure of the who's who and the pecking order. Organising is about coordinating the people and other resources to deliver the project and achieve its mission and goals. At an extreme 'organising' for others is about producing copious job descriptions, roles and responsibilities charts and task assignments in such minutiae that any initiative is stultified. Perhaps we should remember that we hire people and organisations for their ability. Forcing the round pegs of project participants into the square hole of a rigid organisational model may get a 'just right' fit eventually, but at what cost.
Communication
Communication is cited as one of the main reasons for Project failure. A Project team can suffer from the two extremes of information overload or being kept in the dark. If everybody receives everything they will be inundated while those in the dark become the proverbial mushroom and are fed 'BS'.
Mushroom Management is an unfortunate management style where project personnel are given exact work without knowing the overall purpose and 'mushroom managers' believe they must make each and every decision. These mushrooms personified eventually become demotivated cogs in a wheel and their initiative is either driven out of them or they themselves may just drive off. Some people may be happy with 'mushroomism' but for most they want to be involved, contribute, develop and learn.
On the other hand, too much communication can be equally as bad. A seemingly endless sequence of back-to-back meetings coupled with an almost continuous barrage of emails allows little or no time for any work; at least in normal working hours. Late night SMS texts and WhatsApp messages also compound and possibly confuse matters. If everything is cc'd to all and sundry and everybody is 'in the loop' there's always the risk that nothing will get done and everybody will blame everybody.
But what is just right? There's the "need to know – nice to know'' school of thought which worked well before computers, photocopiers and mobile 'phones. Such economy of information resulted in effective communication and promoted initiative. It wasn't possible to send everything to all and sundry under the guise of efficiency and the option of asking for a multitude of options and opinions at the press of a 'send' button wasn't available. In order to remove the tendency to "send first and ask questions later'' and hit the ''Reply All'' icon, people need to be trained in the art of communication. We all need to ask ourselves the question of who needs to know what, when, and how so as to ensure that information exchange is 'just right'.
Morale
"People make projects" and while some people may be self-motivated optimists, others can be doleful prophets of doom and there is a complete spectrum of attitude and behaviour between the two. The morale of any resultant team is measured by the confidence, enthusiasm, and discipline when dealing with any situation. This morale comes from having confidence in their project and trust in how they are managed and led.
"Trust", an essential ingredient in managing a team and a cornerstone of morale. It takes time to develop but it can be lost quickly and may never be fully reinstated. It also takes time to build a team and adapt them to a project. The stages of forming, storming, norming and performing, although apparently academic, reflect the reality of team building. Individuals have hidden strengths as well as hidden weaknesses and a team's chemistry takes time to bond along with trust and morale.
Morale may be high at the start of a project as enthusiasm and newness prevail but, in time, things can change. A project that is organised, staffed, and planned properly with optimum checks and balances, and effective communication protocols is 'good'. During times of crisis good morale, despite managerial shortcomings, may save the day but good morale is not a panacea for bad management.
The bubble of morale can quickly burst if there is a focus on micromanagement or mushroom management. It may also collapse in on itself if there are no processes and everybody is expected to be involved in everything all the time. Striking a balance is essential and the balance depends on people, how they interact, how they are managed, and how both they and the project evolve. "Just right'' is an often-moving target and needs constant gardening.
Conclusions
Getting things 'just right' in any discipline is an art rather than a science. Project management is also an art and involves the balancing of planning, organising and controlling. These inanimate project processes are essential but the success or failure of a project depends upon people and how they meld.
But success or failure is not just about the people themselves but the communication that occurs between them and the mutual trust that is required for good morale. There also a need to establish trust in the management processes and the project manager who are in place.
As Goldilocks would have found between the extremes of too-much and not-enough management and communication, if the resultant morale is 'just right' then the project or endeavor will have a high probability of success. "People make, or break Projects".
Bio:
Malcolm Peart is an UK Chartered Engineer & Chartered Geologist with over thirty-five years' international experience in multicultural environments on large multidisciplinary infrastructure projects including rail, metro, hydro, airports, tunnels, roads and bridges. Skills include project management, contract administration & procurement, and design & construction management skills as Client, Consultant, and Contractor.