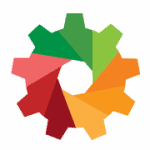 In today's competitive business environment, reliable equipment operation is crucial for uninterrupted operations and increased productivity. On the other hand, saving on maintenance costs can be a perilous path to tread.
Maintaining a balance between the two factors can have far-reaching effects, potentially even raising maintenance costs. The solution lies in optimizing equipment reliability, making it the bedrock of maintenance efforts.
It may be difficult to accelerate double-digit percentage cost reductions in some industries, such as pharmaceuticals and nuclear. Nonetheless, the primary focus should be on improving equipment reliability, which could lead to lower maintenance costs.
Often, when an issue on a piece of equipment is left unaddressed, it can trigger a domino effect. That can lead to the failure of other components and ultimately escalate maintenance costs. Such a maintenance approach could trap your facility in a downward spiral that is costly to reverse.
In this article, we'll discuss a few strategies to improve equipment reliability and reduce maintenance costs.
Establish a PM program
New equipment comes with a preventative maintenance (PM) list recommended by the Original Equipment Manufacturer (OEM). This can include calibration, lubrication, inspection, and wearable part replacements. Usually, these can form a good basis for an asset PM program.
PM schedules should be agreed upon with your OEM or reliability engineering team. A Computerized Maintenance Management System (CMMS) can help schedule and track maintenance tasks. Additionally, the system can notify you it is time to perform maintenance, reducing the risk of missed predefined tasks.
As soon as the PM basis is established for your critical assets, separate intrusive PMs from non-intrusive ones and move as much as possible to non-intrusive methods. The inspection part of the PM can be broken into two parts — shutdown and operating — to perform as much of the inspection as possible in an operating state.
Also, a post-review of the PM basis is important to identify areas contributing to lower Overall Equipment Effectiveness (OEE). The PM process is a key part of improving equipment reliability and ultimately reducing maintenance costs. By optimizing the PM checklists and adhering to the schedule, organizations can make PMs effective and improve equipment performance.
Maintenance optimization for improved equipment reliability
There is no set PM basis: after several years, you should review the data from your CMMS. This will allow you to optimize the PM basis to meet the changing requirements of your equipment.
Improving equipment reliability goes beyond PM optimization. A CMMS plays a critical role in identifying common equipment failures, and creating a Pareto chart can help. Once the 80/20 rule is used to identify frequent component failures, identify the failure mode and take corrective action. This may require the help of vendors or application engineers from OEM, in addition to performing in-house root cause analysis.
Using PM optimization in conjunction with replacing frequently failing components is one step towards improving equipment reliability. The design basis may differ slightly from actual operating conditions, which is why continuous optimization is necessary.
By improving equipment reliability, facilities can benefit from reliable equipment, on-time delivery, less overtime, and the ability to focus maintenance resources on improvement projects. Ultimately, this can lead to a reduction in maintenance costs.
Enhanced asset condition monitoring 
Studies have shown that businesses can lose up to 5% of production annually due to asset unavailability. This leaves plant operators, maintainers, and engineers without adequate insights into the health of their equipment.
However, predictive maintenance facilitated by enhanced condition monitoring can use data and analytics to predict equipment failures before they occur. For example, this can include techniques such as vibration analysis on rotating equipment (e.g. pumps, compressors, blowers), oil analysis on lubricated components (e.g. gearbox), and thermal imaging on motors and circuit breakers. 
With Industrial Internet of Things (IIoT) technologies, you can automatically capture key operating parameters in your plant. With access to expertise for evaluating data, enhanced asset monitoring can empower better-informed corrective actions. 
Identifying the root causes of equipment failures, and analyzing fault-alert data can reduce repeat failures and prevent equipment failures. Predictive diagnostics helps maintain equipment on the most cost-effective schedule and minimize low-value PMs. 
Enhanced asset monitoring provides visibility into the trend of an asset's health. Furthermore, it helps to determine when the cost of operation exceeds the cost of maintenance, eventually leading to more effective use of maintenance resources.
Conclusion
With a complex and variable operational environment, maintaining or increasing profit margins requires attention to critical interdependent business challenges. There are no exact recipes for success and each plant typically has its own dynamics and unique challenges. 
A single unplanned shutdown or slowdown can have a cascading effect, impacting equipment reliability, throughput, costs, and margins. Poor reliability can even result in safety and environmental incidents, compounding the challenges.
To reduce maintenance costs, improve equipment reliability, and increase productivity, organizations can implement strategies such as proactive maintenance, predictive condition-based maintenance, and asset monitoring using a CMMS.