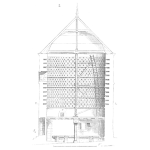 Earlier I had written about the use of RFID for tracking hazardous substances. One of the readers, Sujith, wrote to me that RFID can be a ignition source and thus pose a potential for fire/explosion.
Special attention should be paid while choosing RFIDs for applications involving flammable materials.
 Here's an article that provides more details on RFID as ignition source.