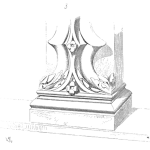 Chemical processes and designs are increasingly being evaluated for inherent safety – i.e. reduce the hazard rather than the risk. The philosophy behind inherent safety is 'What You Don't Have, Can't Leak' and so you take necessary steps to reduce the hazard.
Issues where inherently safer approaches can be successfully applied are fairly low, maybe 2%. Inherent safety framework suffers few major drawbacks – (a) not accounting for risk-benefit and (b) not providing acceptable risk criteria and a decision system to go along with it.
Eliminating hazards is may not always be practical as we know there is risk involved in every action. Even eating a burger.
Therefore as a matter of practicality, I recommend thinking of inherently safer alternative as lower risk option.
Within the framework of risk management, one can include evaluations of safer alternatives and be able to reach a decision.