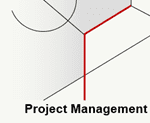 Tasks (or action items) are a fundamental building block of an ongoing work-effort or project schedule.  While we tend to think of completed actions as deliverables, a project schedule can also be considered a project deliverable….and the value of well-written task (within the schedule or otherwise) is often overlooked.
Generally, a task begins with a verb (some action to be performed) to achieve a milestone or outcome to some desired level of completion.  (Recall a previous related article where we discussed the "definition of done".)
There are several tools and methodologies that can facilitate the identification of tasks including:
Project plan
Project work breakdown structure
Brainstorming sessions / workshops (including affinity diagrams)
Voice-of-Customer
Requirements
Mapping

Thought process mapping
Process mapping (including swim lane and value stream mapping)
Spaghetti maps

Failure Modes & Effect Analysis (DFMEA, PFMEA)
Risk Assessment
Kaizen Events
Core Team Meetings
In general, the more we can make the project and/or process and desired future state visible, the better the team can navigate through any ambiguity and clarify what actions are required.  Tasks are ideally facilitated with a group of team members who can mutually agree upon the exact wording so it is clear to everyone involved.
In addition, there are several task prioritization tools including network diagrams, impact/effort matrices, risk assessment (severity/likelihood), FMEA Risk Priority #, etc..
Comprehensive and well-written actions can help ensure a good-quality project in addition to clarifying cost, scope and schedule.  If ever an 'audit' of project quality was performed, "good quality" would ensure well-written tasks, identified with a team and ideally with a collaborative problem-solving tool.
No doubt the final deliverable is the completed action, not simply the list or schedule of actions.  However, with clear and comprehensive actions, sponsors are enabled to support the project, and/or drive completion through core team leadership and team members accordingly.