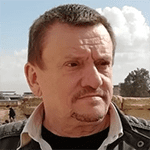 Guest Post by Malcolm Peart (first posted on CERM ® RISK INSIGHTS – reposted here with permission)
KISS, "Keep It Simple, Stupid" is a US Navy principle from the 1960's advocating that systems function best if they are kept simple rather than made complicated and that unnecessary complexity should be avoided.
In our politically correct world 'stupid' is often taken as an insult and 'keep it short and simple' or 'small and simple' is often substituted.  'Stupid' is not an insult, it's a warning!  It takes a bright person to keep things simple, particularly when it's easier to have a complex mess under the guise of sophistication.  Projects inevitably become complicated as they develop which increases the risk of potential failings.
Keeping things simple can improve the chances of success and simplicity is best achieved during the project planning before execution takes place; or after wild enthusiasm has waned.
Simplicity is Not New
The KISS principle is not a 20th Century invention, advocates of simplicity have been around a long time:
Occam's Razor of the 14th Century states "simpler hypotheses are generally better than the complex ones"
da Vinci in the 15th Century coined "Simplicity is the ultimate sophistication"
Shakespeare in the 16th Century advocated "Brevity is the soul of wit"
However, 'oversimplifying' is of little benefit and Einstein warned "Make everything as simple as possible, but not simpler"
Simplifying takes time, effort, application of experience, and possibly innovation.  And just as the quote "If I Had More Time, I Would Have Written a Shorter Letter" highlights the importance of brevity and editing in writing the same is true of management.  Projects formulated in deliberate simple terms allow for progressive development and elaboration around a robust and sustainable structure…'well begun is half done'.
Complex can be a Simple Way
Projects include for many aspects that need to be managed.  Project Management institutions provided 'Bodies of Knowledge' addressing prescribed stages, recommended processes and knowledge areas.
The American PMI BoK has 47 processes and the British APM includes for 52 sections which can assist in formulating the 'Project Management Plan'.  However it is up to the manager of the project to determine the Project Plan.  If an entire BoK is thrown at a project it will make for complexity at the outset.  Too little an application of a BoK will lead to oversimplification and Einstein's words will then ring true.
Complexity can give the illusion that things are 'better' and a resultant voluminous Project Plan may impress some people.  Churchill's observations that voluminous documents "bytheir very length defends themselves against the risk of being read" may have promoted his advocating of the one-page plan.  'Less' will almost certainly mean 'more' while avoiding micromanagement and promoting initiative.
Keeping it Simple
"Why do we have project management?" is a simple question.  And the simple answer is "So that we know what to do, when, how, where, and by who(m)" as poetically captured by Kipling:
I keep six honest serving-men – (They taught me all I knew)
Their names are What and Why and When, And How and Where and Who.
Within this general framework a series of breakdown structures may be developed and elaborated upon as a project matures:
'what' – Work Breakdown Structure (WBS)
'who' and 'where' – Organisation Breakdown Structure (OBS) including project participants, stakeholders and communication channels
'when' – Time Breakdown Structure (TBS)
'how much' – Cost Breakdown Structure (CBS)
'how' – Quality Breakdown Structure (QBS)
But let us not forget a RBS (Risk Breakdown Structure) addressing the 'what ifs' and allowing contingencies to be planned for in terms of quality, cost or time, or people.
These structures allow a PM to compartmentalise the myriad of elements that may be in his or her mind and allow all matters to be addressed systematically.  "A place for everything and everything has a place" is a quote worth remembering when formulating your Project Plan.
Simple is not Stupid
Presenting a plan simply should not be confused with 'dumbing' it down'; that is not the aim of KISS.
If a PM does not take the time to plan systematically and presents the Plan in a complex manner, then this is just plain stupid.  It takes time to make things as simple as possible and this is an art that can be learned.  Time spent planning is never wasted and communicating the plan continuously is essential; a simple structure helps.
Plans that are complex inevitably require time to be assimilated and understood.  If it's not understood there will be ambiguousness, misunderstanding and potentially crisis, chaos, confusion and possible conflict leading to some degree of failure in some way.
Simple plans are not made by or for stupid people.  But failure to be systematic and simple will result in stupidity somewhere by somebody at sometime…stupid is as stupid does!
Bio:
UK Chartered Engineer & Chartered Geologist with over thirty-five years' international experience in multicultural environments on large multidisciplinary infrastructure projects including rail, metro, hydro, airports, tunnels, roads and bridges. Skills include project management, contract administration & procurement, and design & construction management skills as Client, Consultant, and Contractor.
Provision of incisive, focused and effective technical and managerial solutions for all project phases; identifying and dealing with troubled projects, and leading project recovery and change through hands-on interaction.