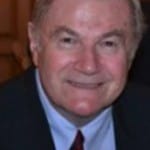 Guest Post by John Ayers (first posted on CERM ® RISK INSIGHTS – reposted here with permission)
Lack of An ERM Policy is Risky
Background
A defense company I worked for wanted to get into the Sonobuoy business. At the time, one company dominated the market and usually received the largest share of the Navy contract.  A couple of other suppliers got the balance of the production quantity to keep it a competitive business.
My company developed a win strategy based on a ¼ scale prototype and purposely under bidding the competition. It worked. They won the largest piece of the production contract.
Design and First Article Fabrication Phase
Upon receipt of the contract, an "A" team was established and given whatever staff and assets they needed to succeed.  A Sonabuoy is a difficult challenge to produce in quantity for a winning price. It must take the force upon deployment from an aircraft, the parachute must deploy, it must send a message upon entering the water, and it must scuttle itself (sink) and can only cost around $500 a unit. It is a difficult task to accomplish especially the first time around.
The design and First Article fabrication phases went per plan.   The Contract required 5 First Article units fabricated to the production procedures and materials to undergo qualification tests prior to approval by the Navy for production.
First Article Qualification Tests
The qualifications phase went very badly. All 5 units failed the qualification tests. The failures were due to a random number of poor design and fabrication issues.  An in-depth FRACAS (failure reporting analysis and corrective action system) process was executed. Redesign and fabrication of 5 more units were performed and the units put back into the qualification tests. Again, all five units failed to pass. The FRACAS process showed new design and fabrication issues.  The effort to pass qualification tests went on for over a year but with poor results. Evidently, the design was not robust or reliable. The fixes put into place during the testing were band aids. A major redesign was required to pass the qualification tests.
What to Do
The company had invested 2 years and millions of dollars up to this point.  It seemed futile to continue unless a major re-design, schedule time, and a significant additional cost overrun took place.  Since it was a Navy contract, the company could not just default on it. Based on the Navy's recommendation, my company novated their contract to another DOD company. It came at great expense because to accept the contract the other company wanted millions of dollars and technical support for 1 year. My company agreed to the deal and completed the novation of the contract to the other company.
The other company was finally successful at completing the First Article qualification tests but could only achieve a very low yield in delivering the production units. They lost a lot of money on the novated contract.
Lesson Learned
Robustness and reliability are designed into a product. This was not the case with the scale model prototype. Furthermore, the baseline plan did not include schedule time and budget to include it in the First Article unit. Adding band aids later is not a good solution.
It is difficult to take a scale model to a full up production unit. Again, schedule time and budget should have been included in the baseline plan to build a prototype and test it before going directly to the First Article unit.
The strategy employed by my company was too aggressive. A better one may have been to design, fabricate and test multiple units using company money to gain experience with the product. Then, to bid only on the smaller quantities before going for the largest production contract.
Establish a ERM system to protect the enterprise on any contract bid. My company did not have such a system.
Risk Analysis
If my company had a ERM in place and assuming they employed it correctly, they would have saved face and reputation (novating a contract does not sit well with the government) and most likely made a profit.  The ERM process may have concluded it was too risky to go for the gold ring first time around and defined a less aggressive strategy.  But assuming they wanted to take the higher risk and go for the big prize, the ERM process most likely they would have identified the following mitigating actions or similar ones:
Build a scale model prototype to provide test data and design capability in the proposal to demonstrate to the customer you are a viable candidate supplier. But recognize, the scale model is only that and it has short comings. The RFP (request for proposal) usually allows 60 days to submit your proposal which means the company has to invest their own money to be ready for it. That is why a scale model makes sense to minimize investment in case you do not get a contract.
Include time and budget in the baseline plan to conduct a new design of a full up unit with robustness and reliability designed into the product. Also include, time and budget build and test multiple prototypes including redesign to include test lesson learned.
Conduct a very thorough and comprehensive risk analysis during the proposal prep phase. If the risk analysis is delayed until the contract is underway, then there will most likelyme be no budget or schedule time in the baseline plan to mitigate the risk. If the probability of a risk occurring is high and the impact (or consequence) is high, include the tasks and budget to mitigate the risk in the baseline budget. The risk register is for other identified risks. Include in the MR (management reserve) budget and schedule time (planning packages) for the factored risks.
Bio:
John earned a BS in Mechanical Engineering and MS in Engineering Management from Northeastern University. He has a total of 44 years' experience, 30 years with DOD Companies. He is a member of PMI (project Management Institute). John has managed numerous firm fixed price and cost plus large high technical development programs worth in excessive of $100M. He has extensive subcontract management experience domestically and foreign. John has held a number of positions over his career including: Director of Programs; Director of Operations; Program Manager; Project Engineer; Engineering Manager; and Design Engineer.His technical design areas of experience include: radar; mobile tactical communication systems; cryogenics; electronic packaging; material handling; antennas; x-ray technology; underwater vehicles; welding; structural analysis; and thermal analysis. He has experience in the following areas: design; manufacturing; test; integration; selloff; subcontract management; contracts; risk and opportunity management; and quality control. John is a certified six sigma specialist, certified level 2 EVM (earned value management) specialist; certified CAM (cost control manager).