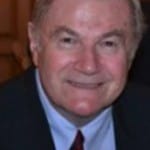 Guest Post by John Ayers (first posted on CERM ® RISK INSIGHTS – reposted here with permission)
A project with a poor risk management foundation is like a house with a fragile foundation. Eventually it will fail.
Why Should It Matter to You?
Knowledge and skills with the four cornerstones of risk management, dramatically increase the probability of you realizing project manager success. Conversely, a lack of knowledge will likely lead to poor project manager performance.
What are the Four Cornerstones of Project Risk Management?
The cornerstones for effective project risk management are:
-Program Management
-Risk Management
-Earned Value Management
-Subcontract Management
Project Management
The majority of projects fail due to known risks. The known risks are:
-Scope (poorly written and understood scope)
-Schedule (unrealistic schedule where the assigned staff is not aligned with it
-Cost (understated or unrealistic budget)
-Quality (comprised quality to compensate for poor schedule and cost)
It is essential you become proficient with program management. This means understanding the common components of projects, the project management process, and the project management elements. If you succeed, you will have the knowledge and tools to manage known risks on your project. Absolutely necessary cornerstone to managing the known risks on a project.
Risk Management
All projects are subjected to unknown risks. These are uncertainties and variations that surround each project.
The risk process for a project entails: identification; analysis; handling (risk response) and monitor/control. To be successful as a project manager, it is essential you learn this process. Vital cornerstone to identify, assess, handle, and monitor/control risks. In other words, to manage unknown project risks.
Earned value Management (EVM)
EVM is a project management tool for measuring progress against the project plan. A benefit of EVM is that it identifies cost and schedule issues early in the project to provide maximum time to recover or mitigate problem. It is one of the most effective (if not the best one) tool for tracking and monitoring progress on a project.
The more variance and uncertainty to a project, the more risk to a project. EVM is an effective tool to reduce and control these constraints. Hence, less variance and uncertainty and less risk. Effective cornerstone for tracking and monitoring risks.
Subcontract Management
Many companies outsource work to subcontractors. Some companies outsource 60-70 %of the work.  Subcontractors can be a major risk source to a project due to schedule delays, budget overruns, and technical issues. It is essential for project success to select subcontractors carefully and manage them well. Otherwise, they can create serious chaos on your project that will be difficult to recover from. Essential cornerstone for managing subcontract risks.
Four Cornerstones
Each cornerstone within its own rights is a powerful process. Integrate them together and you have a synergy of process power to effectively manage risk on your project.
Call to Action
If you want to be a successful project risk manager, then buy my book. It is entitled 'Project Risk Management' and is on sale at Amazon and Kindle. The book is innovative and includes unique knowledge, explanations and examples of the four cornerstones of project risk management. It explains how the four cornerstones are integrated together to effectively manage the known and unknown risks on your project.
Bio:
John earned a BS in Mechanical Engineering and MS in Engineering Management from Northeastern University. He has a total of 44 years' experience, 30 years with DOD Companies. He is a member of PMI (project Management Institute). John has managed numerous firm fixed price and cost plus large high technical development programs worth in excessive of $100M. He has extensive subcontract management experience domestically and foreign.  John has held a number of positions over his career including: Director of Programs; Director of Operations; Program Manager; Project Engineer; Engineering Manager; and Design Engineer. His technical design areas of experience include: radar; mobile tactical communication systems; cryogenics; electronic packaging; material handling; antennas; x-ray technology; underwater vehicles; welding; structural analysis; and thermal analysis.  He has experience in the following areas: design; manufacturing; test; integration; selloff; subcontract management; contracts; risk and opportunity management; and quality control.  John is a certified six sigma specialist, certified level 2 EVM (earned value management) specialist; certified CAM (cost control manager).
<hr />
<div class="disclaimer">*Accendo Reliability participates in the Amazon Services LLC Associates Program. This affiliate advertising program provides a way for sites to earn a commission on links to Amazon. As an Amazon Associate, I earn from qualifying purchases. In short, this means when you buy something on Amazon after following a link from this site, we get a small percentage of its price. This helps support Accendo Reliability by offsetting a portion of the cost to maintain the site. And, your support is much appreciated.</div>
<hr />