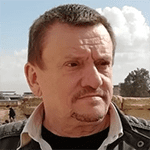 Guest Post by Malcolm Peart (first posted on CERM ® RISK INSIGHTS – reposted here with permission)
Micromanagement is rarely praised but is sometimes very necessary. When new operations commence and procedures are being developed, or there is a high degree of complexity, it is essential to get things right and 'micromanagement' comes into its own. Training new people can require micromanagement until they get up to speed, understand an organisation's processes and procedures, and develop any necessary experience. Also, if there is a need for greater control over an operation requiring accurate performance metrics then micromanagement will be the order of the day.
However, it can be a fine line between micromanagement being a positive tool or a weapon of mass demotivation and organisational destruction. Constant management involvement in every detail can annoy employees which can lead to high rates of employee turnover; having somebody constantly looking over your shoulder is a far cry from being trusted.  Initiative is stultified and people come to rely on every aspect of their work being scrutinised, so much so that both managers and teams lose sight of the bigger picture.  They burn out as they focus on the minutiae of routine rather than an overall mission.
While micromanagement may have a few pros these are outweighed by the many cons but why do micromanagers seem to flourish despite the profusion of management warnings decrying this risk to organisational performance?
Peter's Promotion Principle
Many people are promoted on the basis of the Peter Principle and are routinely allowed to reach their level of incompetence. Promotion is based on the premise that because somebody excelled at their last job, or was merely popular, or in the right place at the right time, then they will be suited to a position with more responsibility. With responsibility comes power which can so easily be abused.
Unfortunately, promotion without training or aptitude assessment may mean that the promotee who was successful at one job level will not be successful at the next. Consequently, and to stay in their comfort zone, a promotee may well make up for their deficiencies by blaming others and even belittling them. Their own comfort is reinforced by the introduction of experimental, but suitably vague processes akin to their previous 'success'. Rather than continuous improvement there is retrogression to their last position; everybody is dragged backwards and a downward spiral of loss of trust and respect ensues.
'Last job syndrome' becomes the ruling factor and the newly promoted manager reflects on times gone by and how they may achieve perfection, at least in their last area of expertise. They persist on focusing on their own skills, limited or otherwise, to perfect their past strengths which they hold onto like a security blanket rather than adapt to their new role.
Price of Perfection
The new role for the fledgling manager is a challenge. They may have been a perfectionist in their subordinate role and may seek perfection in their higher position. Quite often they will change existing processes to align with their own attitudes. While this may be disruptive it is passed off as keeping people on their toes. A 'new broom sweeps clean'but cleaning may well be interfering with others' work under the guise of promoting efficiency and effectiveness.
A propensity for perfection should not be decried but perfection comes at a cost. The economic theory around the law of diminishing marginal returns predicts that once an optimal level of capacity is reached any improvement results in smaller increases in output. From a management perspective this does not make commercial sense, from a workforce perspective they wonder 'what's the point', but to a micromanager perfection in their area is paramount.
The micromanager is oblivious to the commercial ramifications of their actions and influence on their team. We all know that 'continuous improvement' is a modern-day quality mantra and is even codified; but hasn't such improvement always been a pre-requisite to survival in any situation. Focusing on getting yesterday perfect and resolving every detail is fascinating but, while attention to detail is important, managers need to see the bigger picture and move forward.
Big Picture Myopia
Managers are generally expected to see the bigger picture and communicate the same to their team. It's well known that the Devil may be in the detail but micromanagerial focus on detail will prevent people from seeing the wood (forest) as they are forced to focus on the trees.
Many managers believe that, as a consequence of their appointment title, they have in innate ability to have a helicopter view of things. Many people have never been in a chopper and while it may give a birds-eye view of things your feet aren't on the ground and there is typically a lot of noise and wind.
Keeping the big picture in focus requires taking a step back as well as getting close. A myopic view results in focusing on a level of detail that is inconsequential to delivering a project, product or service. The aim is missed and a micromanager will ignore the risky rogue elephant in the room and focus on the less risky fleas on the elephant's rear-end despite the associated risk.
Attention to Detail
The details of how to carry out a job are normally documented some form of Standard Operating Procedures (SOPs). Although standard, SOPs may have to be adjusted depending on the uniqueness of the task or Project in hand. These procedures establish the way in which people are both expected and required to work, the three Rs.
Rules, regulations, and rights. The micromanager knows the regulations but as a manager they can makes the rules and control an employee's rights while tolerating, absorbing and accommodating their own wrongs. When wrong it's easy to change the rules and the micromanager is then in a position to deal with offenders with impunity.
Changing rules allows the micromanager to be involved and 'get their hands dirty'. It also allows the opportunity to watch over the incalcitrant employee's actions closely. They may then, with similar impunity, provide frequent criticism of the employee's work rather than delegating effectively and trusting their subordinates. Employees feel that they cannot be trusted and with a boss breathing down their neck, any sense of purpose can be quickly lost.
Conclusions
Micromanagers appear in all walks of life. Unfortunately, despite a general acceptance of the unacceptability of micromanagement, management selection processes are based on past or present performance rather than fitness for position. Most promotees will meet the expectations required of them but any emerging micromanager may adversely affect their organisation and, more importantly, the people within them.
Our micromanagers thrive on detail and change things to suit their way of working and potentially limited skill sets giving a veneer of perfection. The Greek philosopher Heraclitus said around about 500 BC "The only constant in life is change' but change for change's sake is a constant risk to morale. 500 years later the Roman novelist Petronius Arbiter said:
We trained hard—but it seemed that every time we were beginning to form up into teams we were reorganized. I was to learn later in life that we tend to meet any new situation by reorganizing, and what a wonderful method it can be for creating the illusion of progress while actually producing confusion, inefficiency, and demoralization."
Micromanagers, be they inappropriately appointed, self-declared or sublimely ignorant of their 'skill', should heed this warning and think before they act. Similarly, the people who appoint them should think of the consequences of good people becoming indifferent, better people moving on, and an organisation learning how not to do things properly.
Bio:
Malcolm Peart is an UK Chartered Engineer & Chartered Geologist with over thirty-five years' international experience in multicultural environments on large multidisciplinary infrastructure projects including rail, metro, hydro, airports, tunnels, roads and bridges. Skills include project management, contract administration & procurement, and design & construction management skills as Client, Consultant, and Contractor.