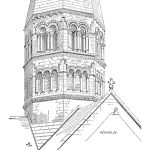 Most successful engineers, analysts, programmers, and other types of makers of products and services will, at some point in their career, encounter a crossroads where they can either continue making, engineering, and programming, or they can begin managing those who do.
And both paths make sense. On one hand, the skills, habits, and techniques that have allowed you to become a successful engineer will likely serve you well into the future. But in terms of fulfilling a managerial role, who better understands what it takes to be a good engineer than someone who's already done the job?
But here's the paradox about moving from being a maker to being a manager:
The skills required to become a successful engineer are not the same as the skills necessary to become a successful engineering manager.
As a maker of any kind, you're largely evaluated on your accomplishments. But as a manager, you're largely evaluated on the accomplishments of an entire team. Therefore, effective management entails creating an environment and making decisions that allow your entire team to be successful.
This difference in skill sets has been a stumbling block for many makers aspiring to move into that managerial role. They either find themselves getting repeatedly passed up for promotions or if they move into that managerial role, they're ineffective and possibly end up getting demoted.
You might be familiar with the term "Micromanager". These are people that have the title of manager, but they've never developed the manager-level skills they need to be effective. So instead of leading their team, they fall back on their maker skills and continuously look over the shoulders of the people doing the actual work.
For this series of articles, I've identified four key learning strategies that will carry you well into your management career including:
Becoming a Lifelong Learner
Mastering Time Management
Learning Business Finance
Practicing Sales and Negotiation
It is not my intention to step through the details of each of these skill areas … no article is long enough to do that. But instead, I'm offering key insights and ideas in each of these knowledge areas to provide you with a clear path forward to learn these skills on your own.
Moving from a maker to a manager is not a one-time event. For successful technical leaders, acquiring managerial skills is a never-ending journey of progressively more advanced lessons. But when starting with a clear vision of the skills required to lead, getting on the right path can happen very quickly.
Ray Harkins is a manufacturing professional and online educator. He teaches a variety of low-cost, high-quality manufacturing and business-related courses at Udemy.com. Follow the course links below to view more details and receive an Accendo Reliability discount.