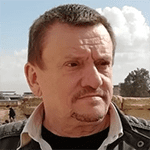 Guest Post by Malcolm Peart (first posted on CERM ® RISK INSIGHTS – reposted here with permission)
COVID-19 is now among the ranks of The Black Death, Spanish 'Flu, and SARS.  Another submicroscopic demon is attacking humanity and bringing the mankind of this Information Age to its knees both physically and economically despite its insignificant size.
Viruses have been around longer than man and, when we become part of a future paleaontological record, they will still be plaguing whatever species takes over from us. 
We also live alongside other virulent diseases that continue to plague the world.  In 2018, TB affected 25% of the world's population and caused some 1.5 million deaths while malaria affected 220 million people causing another 405,000 deaths.  In addition, HIV/AIDS and other diseases such as measles, cholera, and typhoid contribute to the millions of deaths annually.  Starvation, while not a disease, decimated mankind at an estimated rate of 21,000 per day in 2019.
These old adversaries seem to be forgotten as this 'new kid on the block' takes centre stage.  Diseases will come and go and affect mankind and, just as history repeats itself, people will be infected and either recover or die.  But in this Information Age are we being led by competence or reaction and what is really being done about this new adversary?
Pandemic
COVID-19 is a pandemic but it's not the first one.  History is punctuated with pandemics that have devastated the human race, or at least parts of it.  COVID ranks pretty low down the list but it's in the top 20 and ranks above SARS which affected 8,000 people and killed around 770 souls.  As at 29 March 2020 COVID made 722,359 cases with 33,966 deaths.
But as viruses go it currently pales into insignificance against the top 5:
There are other pandemics such as TB and malaria which are ongoing threats to mankind but history tells us that viruses evolve, emerge, wreak havoc on our vulnerable species, and for the most part leave us alone thereafter.
History can be a key to the past, the present and the future.  In 1905 George Santayana said, "Those who cannot remember the past are condemned to repeat it."  After two world wars Churchill said, similarly, in 1948 "Those who fail to learn from history are condemned to repeat it."  The gentlemen in question were referring to wars, power and politics.  The current-day pandemic is a war and we should be mindful of the lessons that may have been learned from past pandemics, or were they forgotten or never taught?
In a sage-like warning in April 2015 Bill Gates announced that the major threat to mankind was not one of wars and missiles but rather microbes and epidemics.  Microbes may not be viruses but he wasn't wrong.  He pointed out the lack of planning and preparation concerning the Ebola outbreak in West Africa and that there were no systems in place.  There still aren't, and if we really knew about COVID-19 in November 2019 then we have been slow in reacting to it, let alone managing it.
As the world battens down its hatches in an attempt to combat this latest viral attack, WHO warned that "'Pandemic' is not a word to use lightly or carelessly…if misused, [it] can cause unreasonable fear…leading to unnecessary suffering and death".  But in the light of lockdowns, travel bans, curfews, and ever-increasing amounts of statistical information does the 'unnecessary fear' prevail? There's also a perverse shortage of toilet rolls, a gun and ammo run in America and empty supermarket shelves globally – is this just panic buying or pandemonium?
Pandemonium!
Pandemonium is a "wild and noisy disorder or confusion" which may be how British Parliament would appear but that's just politics.  It originates from Milton's 1667 works 'Paradise Lost' when he combined two words (pan and demonica) to describe 'the place of all demons'.  Demons are frightening and when surrounded by fear pandemonium sets in fueling anxiety and promoting paranoia.
COVID-19 is new and, in an absence of knowledge, rumours run rife.  Journalistic 'breaking news' describes every aspect of its outbreak and the ever-increasing infection rate which, far from promoting calm and control, turns trepidation to turmoil.  Politicians do little better with emotional rhetoric on social media rather than educational dialogue.  One world leader said "Many more families are going to lose loved ones before their time' while another spoke of 'precipitous increases' with predictions of thousands of deaths – possibly true but why use emotive and fear-fueling words.
This emotionally charged rhetoric makes for new news.  The old news on global warming, with a dynamic backdrop of a slowly melting glacier, had become as interesting as watching paint dry.  The US President indictment has petered out, bush fires in Australian are also out, and spectator sports are cancelled or, rather, are being held without spectators.
People are advised that they should avoid people, practice personal hygiene and anyone coughing or sneezing is a potential threat.  Social etiquette is being changed and fear is instilled if people are close.  It started at one metre or one yard, then became 1.5m and is now 2m – this variance in proximity seems proportional to how much we still don't know about our enemy and falls short of any scientific logic.  The handshake has become an elbow-bump and face-to-face communication has become a bygone pastime.  There must be a word for the fear of being in close proximity to somebody else, could it be 'coronophobic'?
The current worldwide plan is for 'lockdown' with isolationism at individual and national levels.  Risk averse traders, always the barometer of calm caution, have reacted all too typically and the market slump has sparked even more newsworthy headlines.  Further pandemonium results and the risk of 'financial crisis' is made to seem even more frightening than the ongoing pandemic.
Risk Management?
Risk, we say, may be transferred, treated, tolerated or terminated.  We can't transfer the risk of the COVID-19 outbreak; efforts to treat it with an as yet undiscovered vaccine are some way off, and we can't terminate it.  Consequently, the current lockdowns and restrictions merely amount to toleration.  But how much, and for how long do we have to tolerate lockdowns and what is the human limit – we may have to wash or hands but are they also being tied?
When it comes to risk we are told that risk should be looked at from all aspects, groupthink should be avoided, alternative views should be considered, and overriding knee-jerk consensus must be challenged rather than going with the flow and following the herd.  After all, if Chicken Licken thinks the sky is going to fall it may be useful to ask an astronomer for his view.
The media advises that the biggest consequence of the virus (outside of death) is the future negative effect on the markets and doom and gloom soothsayers forecast financial collapse and ruin; the end is nigh.  But, as money makes the world go around, major governments have promised trillions and billions in financial bailouts and in one fell swoop mitigated the economic risk, and generated plenty of political popularity for the next elections.
This consequential economic risk has been magnificently mitigated, and in record time we are told.  Markets are stabilized, calm prevails amongst our traders and there is even talk of market buoyancy – bearish sentiment may have become a bull run.  This is a victory for economists and political rulers but it cannot overshadow the fact that the virus is still with us and seems as virulent as ever despite 'government intervention'.  By cunningly solving the market and wealth crisis through bailouts will attention be drawn from the rising death toll and focused on market gains.  Has the dog and its health been wagged by aspirations of wealth?
And the health risk?  In the UK, at least, announcements regarding health are made by politicians and we are told to wash our hands, stay home, and avoid putting pressure on the health service.  This service has had years of economic cuts despite the known risks of 'microbes' and aging populations.  'Infomercials' from the BBC prevail with serious journalists reading scripts written by some unknown expert while some other odd expert on Skype expresses an opinion.  Where is the Government intervention and some erudite public broadcast on the real situation?  There isn't one except that more toleration is needed under the imposed continued lockdowns with perpetual hand washing, and promises of the biggest bailouts in history as if this will reconcile somebody in fear of their life?
The health risk, it seems, is related to age and preexisting illnesses.  Our aging societies in the west are most vulnerable and at least one outspoken doctor warned that battling the virus is a 'relentless war' requiring 'war-time triage' and compared it to a 'tsunami sweeping us all'.  "It's not a bad 'flu" is also the message and the statistics are showing that death tolls are rising daily and a lack of care for the elderly is one reasons for such a toll.
Perhaps nobody knows what should be done but the powers that be have a duty of care to inform the masses; ignorance may be bliss but in this Information Age one would expect more information from an 'official' medium.  If the risk is too difficult perhaps the risk management proponent in Government have decided to just go with the flow of COVID-19 and battling in the wake of its turbulence as it ravages the people, and possibly more importantly in most politicians' eyes, the economy.  After all, if you can't win the war one can always try and win the peace.
The 'economy' will be left after the ravages of the virus and it would seem that the economic risk is being managed rather than the virus.  After all history tells us that the virus will pass, or we'll get used to it as familiarity eventually breeds contempt, but at who's cost.
Conclusions
No politicians, it seems, have come out with a remedy for COVID-19 but merely reaction.  Serious frowned foreheads are coupled with cries of 'stay calm', 'self-quarantine', and 'we'll get through this' coupled with 'it can only get worse'.  We hear of curfews and states of emergencies around the world.  Most of the world is in some form of 'lockdown' which, although a prison or security term, seems very apt as our governments defend us with information and disinformation and propogandist threats that the worst may yet to come, despite initial denial.
These measures may seem like something out of Hollywood but they are real.  However, there are no maverick epidemiologists with a miracle cure.  But just like Hollywood the storyline can be controlled by politicians.  "All of the people can be fooled some of the time" they say but is this the case at this time?
Mankind is doing its best to combat the virus and we hunker down to weather the storm and tolerate the risks that the virus brings.  But some consequential risks can be treated and the much-advertised possibility of market collapse and a financial crisis is at the forefront.  Whilst people who die can't take their wealth with them, those that survive and the governments in power want their economies and bank balances to grow.  Has this subtle shift of attention away from the pandemic to a focus on averting a financial crisis been such a ploy?  And with a focus on money is the tail now wagging the dog!?
Politicians have been likened to shepherds of men.  They are also described wolves in sheep's clothing but during this pandemic are they tending to their flocks or pulling the wool over our eyes.  We here cries of 'wolf' to keep people busy, or frightened, as COVID-19 taking its inevitable toll and they work on future financial and governmental controls?  As people try to wash their hands of COVID-19 are governments washing their hands of their problems too in a Pilatean act of contrition as nature takes its inevitable, and oft-repeated course?
Bio:
Malcolm Peart is an UK Chartered Engineer & Chartered Geologist with over thirty-five years' international experience in multicultural environments on large multidisciplinary infrastructure projects including rail, metro, hydro, airports, tunnels, roads and bridges. Skills include project management, contract administration & procurement, and design & construction management skills as Client, Consultant, and Contractor.