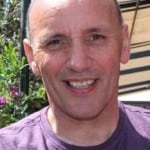 Guest Post by Keith Ridgeway (first posted on CERM ® RISK INSIGHTS – reposted here with permission)
Did you know on average around 30% of all organisations do not know what they own, where their assets are located or who is using them; and over 65% of information recorded on asset registers is incomplete, inaccurate or even missing. What's more concerning is a number of these assets may not be statutory compliant e.g passenger/good/DDA lifts, fire, gas, pressure asset etc.
How effective is your asset management system and how accurate is your asset register; To find out please answers below the following questions
Q1. Do you know what assets you have? YES/NO
Many organisations, do not have detailed records of their assets or an even asset management system in place. The consequences of an out-of-date and inaccurate asset register can be catastrophic.
Entering this type of critical information into the asset register for the first time can also be challenging. Using a mobility RFID asset tagging tracking system which is integrated with a maintenance system – can help this to be rapidly addressed.
Q2. Do you know what is your risks of an asset-related disaster? YES/NO
Critical is determining the level of risk of an asset-related failure is of utmost importance. Asset failure can mean substantial financial costs from lost revenue, personal injury, equipment damage and environmental harm.
These risks are as unacceptable as they are preventable – but if there is a maintenance backlog, how do you know which assets should be maintained first to mitigate risk and avoid catastrophe?
A central theme of ISO50001 Risk based integrated RFID asset Management system is understanding the input risks and output impact criticality of your assets. To this end, each asset category is weighted against critically. Every critical asset is then given a rank and score.
Q3. Do you know the current condition of your critical assets? YES/NO
Overall performance in asset-intensive industries is based on the performance of critical assets…and when they're not running, your company is not making money.
To account for this, a ISO50001 Risk based integrated RFID asset Management system delivers a comprehensive framework for evaluating asset condition – taking historical inspections, repairs and maintenance into consideration.
Q4. Do you know what is the cost of a corrective versus a preventative maintenance? YES/NO
The financial implications of corrective versus preventative reliability centered maintenance strategies can be substantial:
Cost of maintenance. A general rule of thumb is that reactive work is two to three times more expensive than proactive work.
Cost of part failure. The cost of replacing a failed part is more often significantly higher than the cost to proactively maintain it.
Cost of an outage. Unplanned failure of an asset means that downtime may be longer, service and production activates more greatly affected.
An asset management based on a ISO50001 Risk based integrated RFID asset Management system framework accounts for all of this.
Q5. Do you know what should you repair assets or replace them? YES/NO
Decisions on whether to maintain or replace equipment call for detailed asset records, including historical and comparative data – The ISO50001 risk based integrated RFID asset Management system solution is designed to support the recommended of best practices.
Throughout the maintenance portion of the asset lifecycle, significant opportunities exist for cost savings as well as dramatically longer service life for assets by setting in place strategic asset management policies.
Are you playing asset roulette?
The ISO50001 integrated RFID asset Management system helps define necessary information about equipment conditions, their location and operating conditions – and smart enterprise software simplifies maintenance of equipment.
Bio:
Keith Ridgeway is an experienced risk & improvement management consultant with his company Ridgeway Services Specialists (RWAYSS).
His passions is root cause investigation & solve problems, developing integration risk based management systems and right first time processes. Mentor, support and train the next generation of risk based thinking and planning innovators. If you enjoyed this articles consider going the LinkedIn group Risk Based Thinking and Planning so together we can develop the next generation
He can be reached at:
keith@rwayss.com