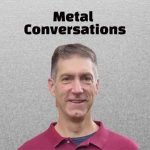 Failure Analysis of Component Failures and Manufacturing Problems
In this episode I discuss failure analysis component or joint failures during product testing or use and manufacturing problems such as supplier quality problems and manufacturing output that doesn't meet specifications.
Failure analysis is part of performing a root cause analysis to identify the action, event, or decision that led to a component failing in a product or led to a manufacturing problem. The information from a root cause analysis is used to either fix a problem – in the case of product design and manufacturing – or assign blame – in the case of an insurance claim or litigation.
Michael Pfeifer is a metallurgist and metals engineer. He works with design and manufacturing clients to help with component materials selection, manufacturing process development, supplier evaluation, failure analysis and root cause analysis.
He received a B.S. and M.S. in Metallurgical Engineering from    University  of Illinois and a Ph.D. in Materials Science and   Engineering  from  Northwestern University. He is a Professional   Engineer, licensed in Illinois.
He's wrote a book – Materials Enabled  Designs. It teaches how to select    materials that optimize product  performance, reliability, and cost.
For more information about Michael go to https://www.imetllc.com/about/
Industrial Metallurgists offer metallurgy and metals engineering    consulting and training. The training is geared to design,    manufacturing, and quality engineers. More information about  Industrial   Metallurgists' services and training is at  https://www.imetllc.com/