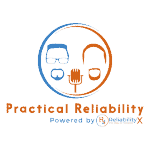 IMC 2021 – Angela Santiago
CEO of The Little Potato Company Ltd.
About
George Williams
George has a MS in Reliability Engineering from Monash University, is a CMRP, and CRL. George has over 25 years of experience in the Life Sciences industry and food manufacturing. He is a CRL, CMRP, a Black Belt in Reliability, Uptime Award Winner and a CMRP of the Year recipient. He is a well recognized thought leader, change agent, speaker and teacher within the industry. He also teaches courses in Maintenance Management and Planning & Scheduling at the University of Wisconsin.