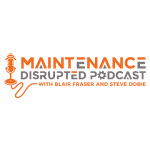 MD 204 Inspirational Leadership with Ryan Chan
On this bonus episode of The Leadership Launchpad Project, Ryan Chan, the CEO & Founder of UpKeep joins the show.  We talk about having a growth & optimistic mindset, giving back to the community and inspiring our people.
For high-performance leadership programs, services, psychological safety assessments, talent optimization tools, burnout prevention programs, speaking and more, check out elitehighperformance.com reach out to Rob at rob@elitehighperformance.com or Susan at susan@elitehighperformance.com
Connect with Ryan Chan on LinkedIn – https://www.linkedin.com/in/ryan-chan-upkeep/
Connect with Rob Kalwarowsky on LinkedIn – https://www.linkedin.com/in/robert-kalwarowsky/
Connect with Susan Hobson on LinkedIn – https://www.linkedin.com/in/jumpstartliving/
Check out – elitehighperformance.com
If your company sells products or services to engaged maintenance & reliability professionals, tell your marketing manager about Maintenance Disrupted.  If you'd like to discuss advertising, please email us at maintenancedisrupted@gmail.com
Check out our website at www.maintenancedisrupted.com and sign up for the weekly disruption newsletter with bonus content. If you like the show, please tell your colleagues about it and follow maintenance disrupted on LinkedIn and YouTube.
Follow Maintenance Disrupted on LinkedIn
https://www.linkedin.com/company/maintenancedisrupted
Music: The Descent by Kevin MacLeod
Link: https://incompetech.filmmusic.io/song/4490-the-descent
License: http://creativecommons.org/licenses/by/4.0/