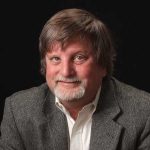 Talking about HALT
Abstract
Kirk and Fred discussing a basic subject that Kirk has been speaking about for over three decades, Highly Accelerated Life Testing (HALT) and carrying the ideas of Gregg Hobbs, Ph.D. who termed the acronym and methodology

Key Points
Join Kirk and Fred as they discuss a subject that is a new approach that is still controversial for some.
Topics include:
HALT, The term that Gregg created is really a misnomer as it does not provide a life estimate or prediction, and should be considered a Highly Accelerated Limit Test.
So many solid state electronic systems become technologically obsolete and are replaced by more advanced systems before intrinsic wear out ever contributes to failures.
A recent recall of Air Fryers for the risk of catching fire most likely would have been found if they would have applied thermal stress to operation and potentially destruct limits.
The first step in making a reliable design is to use good design rules as in design for manufacturing and design for testing.  Getting the first prototype to work at time zero is the second step.
Batteries, Solar Panels, and IGBT's (Insulated Gate Bipolar Transistors) used in power systems that are required to operate more that 10 years can have wear out modes that are critical to the ROI of the system and the intrinsic life expectancy needs to be determined.
Enjoy an episode of Speaking of Reliability. Where you can join friends as they discuss reliability topics. Join us as we discuss topics ranging from design for reliability techniques to field data analysis approaches.
---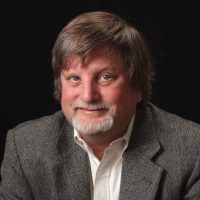 SOR 759 Talking about HALTKirk Gray
---
Show Notes
To register for the upcoming July 18th and 19th Hobbs Engineering Webinar follow this link to Rapid and Robust Reliability Development – 2022 HALT & HASS Webinar by Kirk Gray
Please click on this link to access a relatively new analysis of traditional reliability prediction methods article from the US ARMY and CALCE titled  "Reliability Prediction – Continued Reliance on a Misleading Approach"
For more information on the newest discovery testing methodology here is a link to the book "Next Generation HALT and HASS: Robust design of Electronics and Systems" written by Kirk Gray and John Paschkewitz.
---
Related Topics