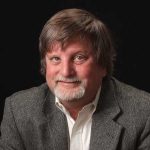 Data and Automation of Analysis
Abstract
Kirk and Fred discussing the use of current buzzwords in the field of reliability,  the use of software data Failure Reporting and Corrective Action Systems (FRACAS) and how many reliability professionals jump to software automation to analyze reliability issues.

Key Points
Join Kirk and Fred as they discuss how when it comes to understanding reliability you must understand the basic physical causes of failure through empirical failure analysis.
Topics include:
Some would promote that the software analysis of field failure data may give a better graphically illustration of the extent and distribution of a problem, but in most cases failures can be understood with FA of a very small sample. A pretty graph may not add much to solving the problem.
Understanding where and why the failure data is gathered on manufacturing lots and dates may help identify a regional, it may identify a problem with a regions pour power distributions or special environmental conditions but sometimes may not have a correlation at all. Electronics used in a Seaside environment have a much higher failures due to corrosion.
Reliability Engineers many times want to jump to models rather than go examine failed systems from warranty returns, and actually take systems apart to isolate and understand what physical mechanisms cause the system to stop working.
An advantage of finding the failure cause and repairing capital equipment on site is being able to develop a new relationship with the customer and re-sell the customer the reliability of the system after they have lost faith in its reliability due to the failure.
Enjoy an episode of Speaking of Reliability. Where you can join friends as they discuss reliability topics. Join us as we discuss topics ranging from design for reliability techniques to field data analysis approaches.
---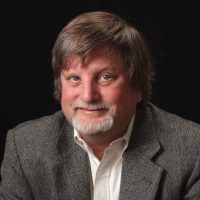 SOR 797 Data and Automation of AnalysisKirk Gray
---
Show Notes
You can now purchase the recent recording of Kirk Gray's Hobbs Engineering 8 (two 4 hour sessions) hour Webinar "Rapid and Robust Reliability Development – 2022 HALT & HASS Methodologies Online Seminar" from this link.
Please click on this link to access a relatively new analysis of traditional reliability prediction methods article from the US ARMY and CALCE titled  "Reliability Prediction – Continued Reliance on a Misleading Approach"
For more information on the newest discovery testing methodology here is a link to the book "Next Generation HALT and HASS: Robust design of Electronics and Systems" written by Kirk Gray and John Paschkewitz.
---
Related Topics
SOR 239 Automation, Reliability, in a Factory Setting(Opens podcast in a new browser tab)