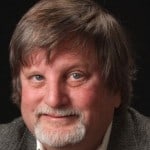 Reliability Spooky Stories
Abstract
Kirk and Fred discussing  and reflecting on some of the spooky reliability problems we have seen (or not seen) that sometimes have haunted us on this  Halloween 2022 episode of SOR

Key Points
Join Kirk and Fred as they discuss
Topics include:
Fred recalls a meeting that many engineers shared scary gremlins and bugs that get into our designs, including large rats that chew on insulation in the middle of the night. We know that many creatures, snakes and spiders and squirrels are many times the cause of power systems shorting or catching fire.
Fred conveys a study and testing of fire ants being attracted to weak electromagnetic fields and labs that have fire ant resistance testing.
Kirk discusses how working on high vacuum semiconductor manufacturing equipment exposed him to some scary invisible dangers such as X rays from Ion Implanters.
A company that made small Voltage Controlled Oscillators (VCO) had a damaged varactor diode that was causing field failures. The president of the company believed that these diodes where damaged on a day there was a lightning storm and the voltage spike traveled through the building and sensitive instruments to the test rig at the exact time of the test (15 seconds) and destroyed this one component in each of 30 or more as each units was tested for 15 seconds. That is quite a synchronized lighting storm  Spooky crazy theory.
Enjoy an episode of Speaking of Reliability. Where you can join friends as they discuss reliability topics. Join us as we discuss topics ranging from design for reliability techniques to field data analysis approaches.
---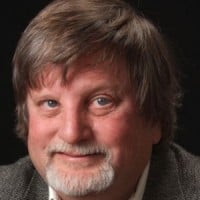 SOR 805 Reliability Spooky StoriesKirk Gray
---
Show Notes
You can now purchase the recent recording of Kirk Gray's Hobbs Engineering 8 (two 4 hour sessions) hour Webinar "Rapid and Robust Reliability Development – 2022 HALT & HASS Methodologies Online Seminar" from this link.
Please click on this link to access a relatively new analysis of traditional reliability prediction methods article from the US ARMY and CALCE titled  "Reliability Prediction – Continued Reliance on a Misleading Approach"
For more information on the newest discovery testing methodology here is a link to the book "Next Generation HALT and HASS: Robust design of Electronics and Systems" written by Kirk Gray and John Paschkewitz.
---
Related Topics
When Rules are Made to be Broken!(Opens article in a new browser tab)