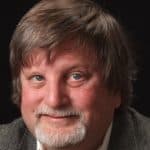 Identify Weak Points
Abstract
Kirk and Fred discussing how a good reliability development process is to identify the weaknesses to improve a product including a recent fence repair at Kirk's house.

Key Points
Join Kirk and Fred as they discuss how a fence repair specialist identify a weakness in a fence and gate support structure
Topics include:
The improvement in the strength of the fence/gate structure came from adding a new fence support post to add more strength and less displacement of the post supporting the weight of the gate.
How do we focus on the points of potential failure and identify what we need to change in a product to make it reliable?
Even though Gregg Hobbs, the creator of HALT and HASS, had revolutionary ideas on limit testing he did not know og the separate benefits of thermal HALT and firmware and signal integrity by skewing the speed of electrons slower and faster at hot and cold extremes.
Talking with the development team and manufacturing engineers helps identify the potential weaknesses that a design engineer had to not be as strong as he wants due design tradeoffs and manufacturing may identify assembly process concerns.
Enjoy an episode of Speaking of Reliability. Where you can join friends as they discuss reliability topics. Join us as we discuss topics ranging from design for reliability techniques to field data analysis approaches.
---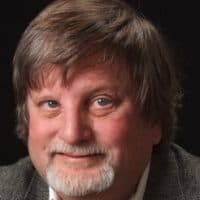 SOR 822 Identify Weak PointsKirk Gray
---
Show Notes
You can now purchase the recent recording of Kirk Gray's Hobbs Engineering 8 (two 4 hour sessions) hour Webinar "Rapid and Robust Reliability Development – 2022 HALT & HASS Methodologies Online Seminar" from this link.
Please click on this link to access a relatively new analysis of traditional reliability prediction methods article from the US ARMY and CALCE titled  "Reliability Prediction – Continued Reliance on a Misleading Approach"
For more information on the newest discovery testing methodology here is a link to the book "Next Generation HALT and HASS: Robust design of Electronics and Systems" written by Kirk Gray and John Paschkewitz.
---
Related Topics
Break-Even Analysis: To Paint or Not to Paint(Opens article in a new browser tab)