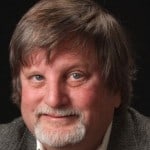 Reliability and Statistics
Abstract
Kirk and Fred discussing the use of statistics in reliability engineering,  where they are useful and where their use may not be the most efficient way to find and fix the cause of failure.

Key Points
Join Kirk and Fred as they discuss their different viewpoints on the use of statistics for reliability engineering.
Topics include:
Statistics has an important role in the design and manufacturing of electronics and systems. W. Edwards Deming, PhD. showed how using statistical process control (SPC) in manufacturing would reduce variations that can lead to field failures.
Statistics are useful for distributions and life estimates for intrinsic wear-out mechanisms such as the need to determine the degradation of solar PV arrays and the estimate useful life.
Fred recalls a time when he showed a client how statistics of having a spare unit for swapping out for a failing critical sensor in a critical Air Force surveillance system could save a mission, but that they still never corrected the cause of the failure to prevent needing the extra spare.
Counting when and how many products fail in the field isn't the best way to find how to make a more reliable product. Doing detailed failure analysis and determining the root cause of failures is the way to increase reliability. Statistics clearly has a use in making reliability long lasting systems, but failure analysis to root cause  is critical to understanding "unreliability" and how to prevent it.
Enjoy an episode of Speaking of Reliability. Where you can join friends as they discuss reliability topics. Join us as we discuss topics ranging from design for reliability techniques to field data analysis approaches.
---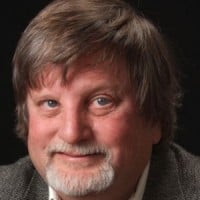 SOR 826 Reliability and StatisticsKirk Gray
---
Show Notes
You can now purchase the recent recording of Kirk Gray's Hobbs Engineering 8 (two 4 hour sessions) hour Webinar "Rapid and Robust Reliability Development – 2022 HALT & HASS Methodologies Online Seminar" from this link.
Please click on this link to access a relatively new analysis of traditional reliability prediction methods article from the US ARMY and CALCE titled  "Reliability Prediction – Continued Reliance on a Misleading Approach"
For more information on the newest discovery testing methodology here is a link to the book "Next Generation HALT and HASS: Robust design of Electronics and Systems" written by Kirk Gray and John Paschkewitz.
---
Related Topics
SOR 632 Statistics and Reliability(Opens podcast in a new browser tab)