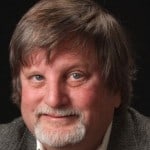 Role of Technical Papers
Abstract
Kirk and Fred discussing technical papers, which Fred and Kirk have a few on the website Research Gate, and the role they play in the reliability engineering world.

Key Points
Join Kirk and Fred as they discuss the papers and books on reliability engineering, Research Gate, and the use of citations of our work.
Topics include:
Technical papers provide references to the previous work of others as noted long ago by Sir Isaac Newton, the famous English scientist, who once said, "If I have seen further, it is by standing on the shoulders of giants."
Kirk's book "Next Generation HALT and HASS: Robust design of Electronics and Systems" was building on the original concepts and ideas of  Gregg Hobbs, Ph.D, PE who was Kirk's mentor and originator of the new paradigm of HALT and HASS methods. Kirk's book added the use of Thermal HALT for skewing signal speeds and its ability to show marginal signal integrity or race conditions in software/hardware interactions.
Many Academic papers will have large numbers of references to support one fact and maybe impress on the reader how well researched the material is, and yet  only 10% were actually used.
Sometimes references to our work supporting or trying to support ideas and concepts that we may consider misleading and wonder if the author even read our work or is using it just to increase the number of references to impress.
Research in Reliability Engineering at academic institutions such as CALCE at the University of Maryland mostly focus on intrinsic reliability issues with particular technologies widely used in the industry. Li-ion batteries, counterfeit electronic components, and wear out mechanisms.  Reliability failures due to special assignable causes is generally not published, as it is a companies most confidential and sensitive data.
Enjoy an episode of Speaking of Reliability. Where you can join friends as they discuss reliability topics. Join us as we discuss topics ranging from design for reliability techniques to field data analysis approaches.
---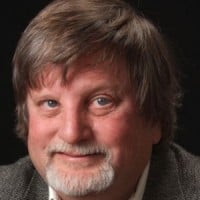 SOR 835 Role of Technical PapersKirk Gray
---
Show Notes
To go to the Research Gate Website click here
You can now purchase the recent recording of Kirk Gray's Hobbs Engineering 8 (two 4 hour sessions) hour Webinar "Rapid and Robust Reliability Development – 2022 HALT & HASS Methodologies Online Seminar" from this link.
Please click on this link to access a relatively new analysis of traditional reliability prediction methods article from the US ARMY and CALCE titled  "Reliability Prediction – Continued Reliance on a Misleading Approach"
For more information on the newest discovery testing methodology here is a link to the book "Next Generation HALT and HASS: Robust design of Electronics and Systems" written by Kirk Gray and John Paschkewitz.
---
Related Topic:
SOR 158 Technical Papers: Your Professional Reading(Opens podcast in a new browser tab)