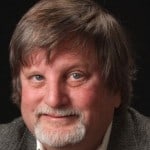 Issues with Single Stress Testing
Abstract
Kirk and Fred discussing a question from a listener regarding a specific failure mechanism and time to failure for the same, and how most failures are not due to a single stress condition.

Key Points
Join Kirk and Fred as they discuss a solder crack and the forces that will propagate the crack to a point of failure.
Topics include:
How so many of the single failure mechanism, such as solder cracks or PEM package de-lamination will be found in the stress testing lab, the reality of the product in field conditions will have other factors that contribute or modify the rate of crack or de-lamination and makes it very difficult to estimate "field life" from "test chamber life".
Any models of fatigue damage must be confirmed by empirical testing to show the models are valid. Boeing Aircraft will actually load a wing structure to empirical failure to confirm its models of fatigue damage on real hardware.
Even though many companies have made actual measurements of the shipping stresses that their product will be subjected to on the way to its destination, they really cannot capture the wide distribution of worst case combinations of stresses that will occur through the world shipping services.
Many if not most failure mechanisms have more than one stress driving it to failure and the combinations and distributions of the multiple stress effects on the rate of failure make it difficult if not impossible to determine the field life from a single stress experiment.
Enjoy an episode of Speaking of Reliability. Where you can join friends as they discuss reliability topics. Join us as we discuss topics ranging from design for reliability techniques to field data analysis approaches.
---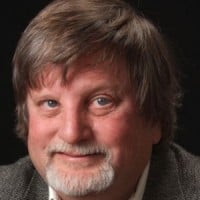 SOR 847 Issues with Single Stress TestingKirk Gray
---
Show Notes
You can now purchase the recent recording of Kirk Gray's Hobbs Engineering 8 (two 4 hour sessions) hour Webinar "Rapid and Robust Reliability Development – 2022 HALT & HASS Methodologies Online Seminar" from this link.
Please click on this link to access a relatively new analysis of traditional reliability prediction methods article from the US ARMY and CALCE titled  "Reliability Prediction – Continued Reliance on a Misleading Approach"
For more information on the newest discovery testing methodology here is a link to the book "Next Generation HALT and HASS: Robust design of Electronics and Systems" written by Kirk Gray and John Paschkewitz.
---
Related Topic:
Recognizing Basic Gear Fatigue Failure Patterns(Opens in a new browser tab)