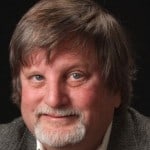 Monitoring Manufacturing Product Reliability
Abstract
Kirk and Fred discussing how to ensure that the quality and reliability of the last units produced from a manufacturing line is the same as the first units produced.

Key Points
Join Kirk and Fred as they discuss the fundamental concern of any manufacturing operation, sustaining quality throughout the manufacturing life of the product.
Topics include:
W. Ed Deming, PhD. taught the world manufacturing how to monitor manufacturing processes capability and uniformity through Statistical Process Control (SPC), but sometimes the process being monitored is "because we can" not because it is or has been a significant risk to reliability.
So many times a failure mechanism is introduced to a manufacturing line way back up in the supply chain. An example is a PEM (plastic encapsulated microcircuit) epoxy not having the correct formula for the TCE (thermal coefficient of expansion) to match the lead frame structure and may lead to delamination or wire bond failures. So many suppliers and so many potential mechanisms in the supply chain may lose their process control without knowing it.
The best and most relevant way to ensure the quality of the product is by making detailed failure analysis of  final test failures and field failures early in the production cycle and then quickly apply corrective actions to minimize manufacturing process variation
Enjoy an episode of Speaking of Reliability. Where you can join friends as they discuss reliability topics. Join us as we discuss topics ranging from design for reliability techniques to field data analysis approaches.
---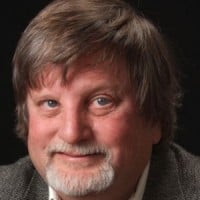 SOR 848 Monitoring Manufacturing Product ReliabilityKirk Gray
---
Show Notes
You can now purchase the recent recording of Kirk Gray's Hobbs Engineering 8 (two 4 hour sessions) hour Webinar "Rapid and Robust Reliability Development – 2022 HALT & HASS Methodologies Online Seminar" from this link.
Please click on this link to access a relatively new analysis of traditional reliability prediction methods article from the US ARMY and CALCE titled  "Reliability Prediction – Continued Reliance on a Misleading Approach"
For more information on the newest discovery testing methodology here is a link to the book "Next Generation HALT and HASS: Robust design of Electronics and Systems" written by Kirk Gray and John Paschkewitz.