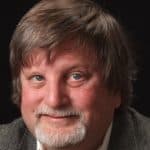 Mechanical Lessons Learned
Abstract
Kirk and Fred discussing Kirk's recent trip to the Texas Pinball Festival (TPF) and the reliability of Pinball Machines which new designs have been produced for over six decades. Some of the mechanical assemblies have not changed in design for those many decades, even though some changes would be simple and useful, but change is difficult in this very small group of manufacturers.

Key Points
Join Kirk and Fred as they discuss mechanical issues with Pinball machines.
Topics include:
Even though pinball flippers now have to shoot multiple balls at the same time the flipper assemblies still use a analog squeeze grip to mechanically connect the flipper shaft to the solenoid arm. Two engineers at the TPF were trying to sell a better mechanically locked flipper assembly to the end user. The only way they are going to make money off their design is to sell it to the pinball manufacturers.
We want engineers to innovate and improve technology. When the first portable (luggable?) computers were made, the reliability was poor but it was new and cool. The market demanded better reliability and through innovation and testing they evolved to very lightweight laptop computers, with long battery life and high resolution displays.
If it ain't broke don't fix it is the reason that Flipper assemblies today are the same basic design that has been used for decades. The pinball manufacturers are innovating many new technologies into their machines and have little motivation to change old flipper assembly designs for a slight advantage to the alignment of flippers
Enjoy an episode of Speaking of Reliability. Where you can join friends as they discuss reliability topics. Join us as we discuss topics ranging from design for reliability techniques to field data analysis approaches.
---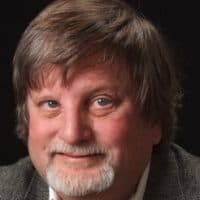 SOR 855 Mechanical Lessons LearnedKirk Gray
---
Show Notes
You can now purchase the recent recording of Kirk Gray's Hobbs Engineering 8 (two 4 hour sessions) hour Webinar "Rapid and Robust Reliability Development – 2022 HALT & HASS Methodologies Online Seminar" from this link.
Please click on this link to access a relatively new analysis of traditional reliability prediction methods article from the US ARMY and CALCE titled  "Reliability Prediction – Continued Reliance on a Misleading Approach"
For more information on the newest discovery testing methodology here is a link to the book "Next Generation HALT and HASS: Robust design of Electronics and Systems" written by Kirk Gray and John Paschkewitz.
---
Related Topics:
SOR 131 Pinball Machine Reliability(Opens podcast in a new browser tab)