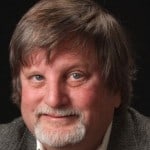 The Right to Repair
Abstract
Kirk and Fred discuss new efforts in states to legislate the consumer's right to repair equipment they have purchased.

Key Points
Join Kirk and Fred as they discuss new laws forcing equipment manufacturers to make diagnostic software, spare hardware parts and the tools needed to make repairs on their own.
Topics include:
In smartphones and smart watches the density of the electronics inside make a few components, mostly batteries and glass screens reparable. Self service repair by a unskilled consumer  may cost the consumer more time and money than factory repair if it is not done correctly.
The increase in electronics and computers in cars has allowed computer diagnostics to identify faults by going to a local auto parts store and using their diagnostic computer, but may have made it more difficult for the unskilled owner to repair it.
Some of the motivation for these right-to-repair laws is to reduce electronic waste in the landfills. It may help but some consumer electronics but for many electronics the reason they are disposed of is because they are technologically obsolete.. Consider the millions of VHS video systems, DVD's , audio cassettes, etc. that are fairly worthless now, repairing it is not the issue.
In Colorado the motivation for the right-to-repair was to help farmers reduce the cost of repair farm equipment by making diagnostic software and replacement electronics modules accessible.
Forcing manufacturers to make devices repairable would restrict innovation and in many cases a much less reliable assembly.
Enjoy an episode of Speaking of Reliability. Where you can join friends as they discuss reliability topics. Join us as we discuss topics ranging from design for reliability techniques to field data analysis approaches.
---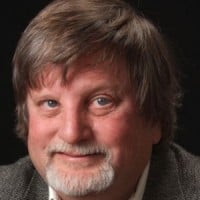 SOR 865 The Right to RepairKirk Gray
---
Show Notes
You can now purchase the recent recording of Kirk Gray's Hobbs Engineering 8 (two 4 hour sessions) hour Webinar "Rapid and Robust Reliability Development – 2022 HALT & HASS Methodologies Online Seminar" from this link.
Please click on this link to access a relatively new analysis of traditional reliability prediction methods article from the US ARMY and CALCE titled  "Reliability Prediction – Continued Reliance on a Misleading Approach"
For more information on the newest discovery testing methodology here is a link to the book "Next Generation HALT and HASS: Robust design of Electronics and Systems" written by Kirk Gray and John Paschkewitz.
---
Related Topics:
I Want it Now and I Want it Cheap(Opens article in a new browser tab)
SOR 356 How Reliable Does Your Product Need to Be(Opens podcast in a new browser tab)