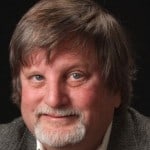 Career Strategies
Abstract
Kirk and Fred discuss about a career progression in the field of reliability engineering and job movement in this post-pandemic work world.

Key Points
Join Kirk and Fred as they discuss career paths in becoming a knowledgeable and more skilled reliability professional.
Topics include:
Kirk's experience in semiconductor manufacturing, and later in computer manufacturing, and meeting Gregg Hobbs, provided many different skills and understandings of the so many aspects of electronics systems production and what can go wrong.
Working with many different companies also gives a wide understanding of the politics of organizations and some of the absurd things you are asked to do, such as when Kirk was part of a technical team in Storage Technology that was formed to determine why the "reliability prediction departments' predictions did not correlate to actual field failure rates.
The experience of doing failure analysis on a wide variety of systems will provide a much more comprehensive understanding of reliability and the many ways a system can fail. Although this can be possible in the same company, being with many companies provides more knowledge of reliability and in addition the variety of organizational politics.
With younger workers and in today's job market, switching jobs more frequently is not viewed not as much as a negative as it was a generation ago.
Company politics and relationships play a big role in the ability to get companies to change methods and sometimes a consultant can get changes accepted easier than done than an internal employee who knows the same information.
Enjoy an episode of Speaking of Reliability. Where you can join friends as they discuss reliability topics. Join us as we discuss topics ranging from design for reliability techniques to field data analysis approaches.
---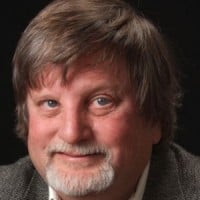 SOR 866 Career StrategiesKirk Gray
---
Show Notes
You can now purchase the recent recording of Kirk Gray's Hobbs Engineering 8 (two 4 hour sessions) hour Webinar "Rapid and Robust Reliability Development – 2022 HALT & HASS Methodologies Online Seminar" from this link.
Please click on this link to access a relatively new analysis of traditional reliability prediction methods article from the US ARMY and CALCE titled  "Reliability Prediction – Continued Reliance on a Misleading Approach"
For more information on the newest discovery testing methodology here is a link to the book "Next Generation HALT and HASS: Robust design of Electronics and Systems" written by Kirk Gray and John Paschkewitz.
---
Related Topics:
Successful Career in Reliability Engineering(Opens in a new browser tab)