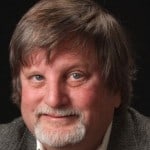 Changing Customer Expectations
Abstract
Kirk and Fred discussing a recent product failure that Kirk had with the manufacturer of his e-bike, and the positive outcome.

Key Points
Join Kirk and Fred as they discuss Kirk's e-bike user caused failure and how the company had a major spare part that they no longer manufacturing.
Topics include:
The manufacturer of the e-bike had opened a sales and service store locally since Kirk had purchased it in per-pandemic 2020, which made it easier to get service.
The e-bike service center not only had the part, but when a secondary component had a failure the company not only replaced the component, which required a significant disassembly, they also did some other adjustments and did not charge extra for the repair.
The same company previously replaced a AC charging module for the battery, due to a FET melting an adjacent inductor's insulation,  at no charge.
Both Fred and Kirk have worked for companies that have products that have a 50% failure rate, yet their customers tolerate it and they are still profitable.
The decision to replace or repair a product is affected by the evolution of the pace of the particular technology, as smartphones are difficult to repair and rapidly improve in performance, where as e-bikes and washing machines have a much slower path to obsolescence.
Enjoy an episode of Speaking of Reliability. Where you can join friends as they discuss reliability topics. Join us as we discuss topics ranging from design for reliability techniques to field data analysis approaches.
---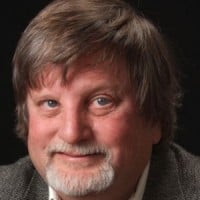 SOR 887 Changing Customer ExpectationsKirk Gray
---
Show Notes
You can now purchase the most recent recording of Kirk Gray's Hobbs Engineering 8 (two 4 hour sessions) hour Webinar "Rapid and Robust Reliability Development – 2022 HALT & HASS Methodologies Online Seminar" from this link.
Please click on this link to access a relatively new analysis of traditional reliability prediction methods article from the US ARMY and CALCE titled  "Reliability Prediction – Continued Reliance on a Misleading Approach"
For more information on the newest discovery testing methodology here is a link to the book "Next Generation HALT and HASS: Robust design of Electronics and Systems" written by Kirk Gray and John Paschkewitz.
---