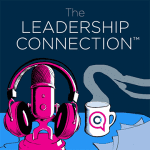 Leadership Connection Interview with Andy Page
The Leadership Connection Host, Doug Plucknette, interviews reliability leader Andy Page in Episode 30 of this series.
Andy Page has more than 28 years of experience in the fields of maintenance and reliability, with deep asset management experience attained through designing, teaching, and improving the reliability of manufacturing and processing plants throughout the United States and Europe.
More About Andy
He has worked with companies across several industry verticals, namely food processing, chemical processing, pulp & paper, and pharmaceuticals. Andy has developed a passion for business case development in the financial justification of improving plant level reliability as well as change management and leadership during transitional periods.He has specific experience in leading organizational change, coaching at the executive level, and solving unique problems in innovative ways.Some of Andy Page's accomplishments include:
Design and developed the rollout of a reliability program across 24 sites in the U.S. Program included the installation of planners, schedulers, maintenance engineers, and reliability engineers at each site. Program goals of increasing productivity by over $50 million was accomplished inside of two-years.
Executive-level coach for the implementation of corporate-wide reliability improvement strategy.
Conducted assessments, taught classes on planning & scheduling and reliability engineering, designed reliability engineering programs, PM programs, and PdM programs, and performed availability simulations of plant expansion projects.
Led consulting, training, and reliability services, with responsibility for delivering over $20 million in services to the manufacturing and processing industries
We hope you enjoy this episode!