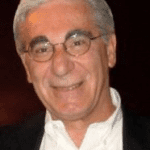 Guest Post by Geary Sikich (first posted on CERM ® RISK INSIGHTS – reposted here with permission)
At the time of this writing, coronavirus is spreading in China and is appearing in other areas of the world.  Seasonal flu is also spreading through much of the world.  As a comparison, the below graphics provide a snapshot of the current situations.  First is the CDC (Centers for Disease Control) graphic with its representative statistics.  Alarming?  CDC estimates 19 – 26 million flu illnesses; currently, there have been approximately 8,000 flu deaths.  Alarming?
As of 6 February 2020, coronavirus cases number just over 28,000 with a death toll of 565.  Alarming? Hmmm.
On 30 January 2020 WHO (World Health Organization) declared the coronavirus outbreak a global health emergency (note not a pandemic).  Ever since the H1N1 outbreak in 2007 that was declared a pandemic by a reactive WHO; WHO and Centers for Disease Control (CDC) have been reluctant to move too quickly in declaring an outbreak, whether influenza, Ebola, Norovirus, Adenovirus, Coronavirus or any of the myriad of potential pandemic causing viruses a pandemic.  Perhaps once burned, twice shy?  The concern, however, should be on assessing our preparedness to deal with a large-scale outbreak.  Reality is showing that the Chinese are hard pressed to deal with the current situation as coronavirus spreads.  Current quarantine of over 50,000,000 Chinese seems to be having little effect on stopping the virus.
Far Greater Immediate and Long-Term Impacts?
The economic impact of a global pandemic could be drastic, the chief economist for the International Monetary Fund warned when 'Bird Flu' looked to be the greatest threat.  Shortages of commodities that are imported and exported; mainly food products, could occur due to restrictions, quarantines, sick agricultural inspectors, etc.  Today in the USA there is a shortage of IV saline solution due to the hurricane that hit Puerto Rico.  As it turns out, almost 50% of IV saline is produced in Puerto Rico.  It gets even more threatening; consider that almost 80% of all pharmaceuticals are produced overseas (China and India are the main producers).
Reality strikes:
China orders 200 million masks from Turkey: On 31 January 2020 China put in orders for a total of 200 million protective face masks from Turkish medical firms over the past 10 days.  Fatih Arpaci, a stakeholder in a medical firm based in Turkey's western province, told Anadolu Agency that as a "surprising" turnout of events, Chinese firms ordered a total of 200 million face masks in one go.  "It is surprising to us as China is one of the biggest face mask producers in the world. Turkey produces a total of 150 million face masks in one year.  But they wanted 200 million face masks," he said.  "Demands keep coming not only from China, but also from other countries such as Italy, the Netherlands, France, Poland and Germany.  We work 24 hours a day to meet this demand. We also work on Sundays," Arpaci said.

India bans export of protective masks, clothing: India said it had banned the export of personal protection equipment such as masks and clothing amid a global coronavirus outbreak.
China has rapidly constructed a 1,000-bed hospital and is currently constructing more facilities.  Manufacturing operations in affected areas are being shut down.  An example of the potential collateral damage from the coronavirus is depicted in the graphic, "Coronavirus Supply Risk" (www.pharmacompass.com) depicting Chinese facilities making generics drugs.  Alarming?
The health and economic effects go well beyond the present media focus and present a "transparent vulnerability" that we just have not seen or acknowledged.  Not being aware of the cascade effect and subsequent potential collateral damage (to be determined) will eventually create crisis effects that are yet to be recognized.  For example:
BP warns coronavirus could hit global oil demand growth by 40%
Gaming Industry: Macau closes all casinos for two weeks
China/Asian Manufacturing plants being closed
Overseas shipping – containers, crude, bulk, LNG, etc. – Shipping Restraints
Crewing and Ship Management Issues Arising
OPEC meets to discuss cutbacks due to coronavirus
Ship Management Issues Arising
OPEC meets to discuss cutbacks due to coronavirus
Phishing, Malware – appearing to be credible sources present false fronts
Medical Supply Impacts (shortages – China mask orders, etc.)
Airlines Institute Travel Restrictions
Quarantine Effects on Populations (China, Cruise Ships, Air Travelers, etc.)
China Hospital construction – supplies, sanitation, medical standards, etc.
China Quarantine Measures – limiting only one member of household to go out daily to procure essentials; no mask go back home.
Geary Sikich
Entrepreneur, consultant, author and business lecturer
Geary Sikich is a Principal with Logical Management Systems, Corp., a consulting and executive education firm with a focus on enterprise risk management and issues analysis; the firm's web site is www.logicalmanagement.com.  Geary is also engaged in the development and financing of private placement offerings in the alternative energy sector (biofuels, etc.), multi-media entertainment and advertising technology and food products.  Geary developed LMSCARVERtm the "Active Analysis" framework, which directly links key value drivers to operating processes and activities.  LMSCARVERtm provides a framework that enables a progressive approach to business planning, scenario planning, performance assessment and goal setting.
Prior to founding Logical Management Systems, Corp. in 1985 Geary held many senior operational management positions in a variety of industry sectors.  Geary served as an officer in the U.S. Army; responsible for the initial concept design and testing of the U.S. Army's National Training Center and other related activities.  Geary holds a M.Ed. in Counseling and Guidance from the University of Texas at El Paso and a B.S. in Criminology from Indiana State University.
Geary is presently active in Executive Education, where he has developed and delivered courses in enterprise risk management, contingency planning, performance management and analytics.  Geary is a frequent speaker on business continuity issues business performance management.  He is the author of over 475 published articles and four books, his latest being "Protecting Your Business in Pandemic," published in June 2008 (available on Amazon.com).
Geary is a frequent speaker on high profile continuity issues, having developed and validated over 4,000 plans and conducted over 450 seminars and workshops worldwide for over 100 clients in energy, chemical, transportation, government, healthcare, technology, manufacturing, heavy industry, utilities, legal & insurance, banking & finance, security services, institutions and management advisory specialty firms.  Geary can be reached at (219) 513-6244.