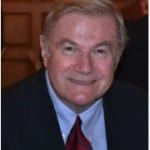 Guest Post by John Ayers (first posted on CERM ® RISK INSIGHTS – reposted here with permission)
Enterprise Risk Management (ERM) is a relatively new concept. It is a top down approach to business system management and execution. It is designed to identify potential events and risks that can impact the organization. There are 3 levels to ERM. These are: Enterprise Level; Program/Project Level; and Product level. This paper explains the differences between the program and project level.
Background
I worked over 40 years as a program manager and as a project manager.  I was a program manager for 9 years with 2 large DOD (department of defense) and 1 commercial company.  For the balance of career, I was as a project manager for DOD companies. I have firsthand experience to explain the difference between the program and project levels.
Program Management
As a program manager, I was responsible for: new business in my product line working with marketing and the business office:  managing IRAD ( independent research and development) projects that supported my product area; managing B&P (bid and proposal) budgets to support new proposals: managing new proposals; main customer interface for the company; risk assessment; staffing of the program; reporting to management; reporting to the customer; and day to day management of the program including projects that were usually led by an IPT(integrated product team) lead.
Project Management
As a project manager, I held positions as an IPT (integrated product team) lead and also as a major subcontractor project manager.  During the proposal preparation as an IPT lead, I generated cost and schedule estimates for tasks under my responsibility. I also conducted risk and opportunity assessments for my area of responsibility and provided input to the proposal.  After contract award, I managed the tasks, budgets, and risk/opportunity mitigation. I also monitored and tracked progress for my assigned tasks against the baseline plan and prepared status reports for the program manager.
As a subcontractor project manager, I wrote the specification and scope of work (SOW) and worked with supply chain to obtain a proposal from the subcontractor for inclusion in the proposal.  After contract award, I was responsible to manage the subcontractor to the plan and provide status reports to the program manager.
Program VS Project Levels
According to the PMBOK® Guide—sixth edition (p. 714) the definition of a project is "a temporary endeavor undertaken to create a unique project service or result".  On page 715, the PMBOK Guide defines a program as "related projects, subsidiary programs, and any program activities that are managed in a coordinated manner to obtain benefits not available from managing them individually."  From the very beginnings of modern project management, the terms have often been used interchangeably.
Based on my work experience as a program manager and a project manager described above, it can be seen how the PMBOK definition works in practice. The program(s) I worked on included projects at the IPT level.  Each project at the IPT level, was a temporary (short) endeavor undertaken to create a unique project service or result. DOD uses the term "program" for their programs. They do not use the term "project". On the other hand, the construction and IT (information technology) industries use the term "project".   They also are similar to DOD in regards to IPT level projects. In effect, these industries have projects within the project.
Summary
A program manager is responsible for marketing and new business development as well as project management. The project manager is only responsible for planning and managing his project, a part of the program. This is the basic difference between the two positions. The program level includes new business, marketing, managing company IRAD and B&P money, as well as project management. DOD uses the term "program". The construction and IT industries use the term "project "which is interchangeable for program. All three industries include project management at the IPT level.
BIO
John earned a BS in Mechanical Engineering and MS in Engineering Management from Northeastern University. He has a total of 44 years' experience, 30 years with DOD Companies. He is a member of PMI (project Management Institute). John has managed numerous firm fixed price and cost plus large high technical development programs worth in excessive of $100M. He has extensive subcontract management experience domestically and foreign.  John has held a number of positions over his career including: Director of Programs; Director of Operations;  Program Manager; Project Engineer; Engineering Manager; and Design Engineer.His technical design areas of experience include: radar; mobile tactical communication systems; cryogenics; electronic packaging; material handling; antennas; x-ray technology; underwater vehicles; welding; structural analysis; and thermal analysis.  He has experience in the following areas: design; manufacturing; test; integration; selloff; subcontract management; contracts; risk and opportunity management; and quality control.  John is a certified six sigma specialist, certified level 2 EVM (earned value management) specialist; certified CAM (cost control manager).