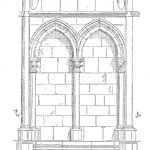 Recently I asked for recommendations for books for maintenance reliability engineers. The following list, in no order, are the recommendations. Thanks to all who participated.
Books on ILS:
"Practical books":
… several by Andrew Jardine and Albert H. C. Tsang
Other books I found very helpful:
The book is good for those in MRA of mechanical systems and components. I like his approach to FTA, RBDs, and FMECA.
A couple of my favorites:
Recommended for use:
Sometimes one source provides a better explanation and/or detail than others on a specific topic; it is good to know where to find specific references.
And a few more after the initial posting:
---
Of course, there are more good ones out there – please comment with which you grab most often.
---
---