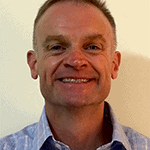 Guest Post by Andrew Sheves (first posted on CERM ® RISK INSIGHTS – reposted here with permission)
A while back, I felt that pretty much everything was out of sync and I was highly disorganized. There was a growing list of undone things whether that was around the house, at work, with my family, or at the places where I volunteer.
It was definitely time for a reorganization.
A few weeks later, things were back in order (I even had time to write again), and a big part of my reorganization was refocussing on the systems I use for productivity.
I'm a fan of David Allen's Getting Things Done methodology and GTD has worked well for me, but it's easy to fall off the wagon (guilty). So part of my reorganization was to re-read his book to get myself back into the right frame of mind.
However, around the same time, I also read an article in Real Simple by author and journalist Taffy Brodesser-Akner whose productivity approach is the exact opposite of David Allen's system.
Brodesser-Akner writes that the idea of the Highly Regimented Woman (who sounds as though she would be a GTD devotee) fills her with dread. Instead, she describes herself as a Highly Haphazard Woman.
Haphazard maybe but highly productive for sure.
"In the last year I wrote 12 magazine stories—90,000 words that actually got printed… I did an investigative piece that required twice the number of interviews as usual. I revised my novel…I wrote 40,000 words of another novel and sold that too. I missed no more than two soccer games (younger son) and two basketball games (older)…I threw parties. I organized meals for another mom who hurt her wrist."
The full list is at least twice as long as this excerpt but I'm sure you get the idea – she's getting it done.
How Taffy Brodesser-Akner Thrives on Stress, Real Simple
(You might be wondering why I'm writing about productivity instead of risk management but don't worry, I'm getting there. Much as I love productivity and project management, the last thing the world needs is another productivity newsletter.)
So which approach is right? More to the point, what does any of this have to do with risk management?
The answer to the first part is neither.
GTD appeals to some people, whereas others thrive in a more free-wheeling environment. However, the real measure of success is the outcome: are you getting the things done that you should? Productivity is a case where it's about the destination, not the journey.
It's the same with risk management.
It's all too easy to get hung up on the methodology you use to assess your risks. Or the process or standard you're following. Or looking for the best tool or piece of software, but all of this misses the point.
The objective is to understand and manage your risks so you can thrive and succeed. How you get there isn't as important as making sure you're getting the information you need to make informed decisions.
I have a preferred methodology and approach to risk management because I know that it works and it's simple and straightforward. But it might not be for everyone which is totally fine – I'm not trying to push a specific methodology for risk assessments. All I care about is people being better informed of their risks so they can make informed, thoughtful decisions and be safe and successful.
Some might take a highly technical, very detailed approach where others might want a light touch and only look at top-level items. Some can pull what they need from an apparently unstructured approach. Whatever the method, the key thing is that they are making risk-based decisions, rather than going with their gut or sticking a wet finger in the air.
Just be careful that you don't mistake getting away with it for success.
You might have a sloppy, chaotic approach to decision-making and not experience a significant loss or incident. But that's luck, not judgment. Sometimes, you can get away with plunging headlong into things without a plan, but it usually ends badly.
"It's all about the journey, not the destination" is a great new-agey Instagram post and the sentiment does apply in some cases but not for productivity or risk management. In these cases, it's very much about getting to the destination and delivering the required output.
So keep your eye on the goal and don't get distracted along the way. For risk managers, that means having a clear understanding of the organization's objectives, the purpose of the risk assessment, and the information that decision-makers need.
Delivering these results is compulsory. How you get there is up to you.
Andrew Sheves Bio
Andrew Sheves is a risk, crisis, and security manager with over 25 years of experience managing risk in the commercial sector and in government. He has provided risk, security, and crisis management support worldwide to clients ranging from Fortune Five oil and gas firms, pharmaceutical majors and banks to NGOs, schools and high net worth individuals. This has allowed him to work at every stage of the risk management cycle from the field to the boardroom. During this time, Andrew has been involved in the response to a range of major incidents including offshore blowout, terrorism, civil unrest, pipeline spill, cyber attack, coup d'etat, and kidnapping.