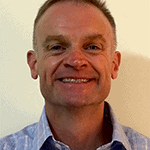 Guest Post by Andrew Sheves (first posted on CERM ® RISK INSIGHTS – reposted here with permission)
"Well, there was the kidnapping. Is that something you're interested in?"
It was our last day of a week-long site security survey. We were meeting with the site manager to wrap up our visit but this was the first time we had heard anything about something as serious as this.
So yes, a kidnapping was something we were very, very interested in learning about….
I have no idea why it hadn't come up before: we had conducted dozens of other interviews that week and had dozens of pages of notes. However, it almost didn't come up at all: at this late stage, we were going to skip the interview and go straight into a review of our findings.
Luckily, our OCD got the better of us and we'd asked if we could just run through a few things first. Otherwise, we might not have learned about this incident which turned out to be quite significant later on.
Interviews like this – meeting with an organization's staff and leadership to learn more about what makes the place tick – are one of my favorite things about consulting. You have a unique opportunity to spend time with someone who is a subject matter expert and to learn from them. This helps you prepare a better product but I've also enjoyed the opportunity to learn.
However, you can miss this opportunity if you don't prepare or if you approach the interview with the wrong mindset. Poor preparation makes it much less likely that you will get the information you need and your report or assessment will be weaker as a result.
Here are the four things I've found that make the biggest difference.
Do your homework and prepare beforehand
You need to understand the organization, its structure, critical operations and key terms before the interview. This preparation helps you understand the answers you get but also lets the interviewee see that you've prepared and that you value their time.
Your preparation will also help you spot things that seem out of context. For example, a statement like "we don't have a business continuity management plan" is noteworthy and worth investigating if you've just looked at that plan. You won't know everything before the interview – this is an opportunity to learn after all – but make sure you have a decent grasp of the basics.
Have a structure and know what you need to cover
The only reason we learned about the kidnapping was that we had asked the site manager the same questions we had used with everyone else. We knew what we needed to cover before going in and had repeated these same questions over and over to get the information we needed. (This can be hard at the time but it's worth it and over a decade later, I still have a similar question set that I use for tasks like this.)
However, having a structure doesn't mean that you just march through the list of questions from A to Z. Instead, start a conversation and let the person speak while you keep track of whether or not you've hit the key points. If they miss something, you can prompt them with a specific question. Don't forget to make notes of the important details that come up but let the conversation flow as much as possible.
And the best way to let things flow is…
Let the silence do the work
Legendary interviewer Cal Fussman is fond of saying "Let the silence do the work." and you should do the same. Pose a question and then sit back. Don't be afraid to let someone sit and think for a moment before they speak. And once they are speaking, let them speak as much as possible with as little interruption from you as possible.
Nudge them here and there to make sure you hit the key points you want to cover but let them speak as much as your time allows. Whatever you do, don't tell them what you think or 'help' them with an example: that's introducing biases and anchoring into the conversation. (And it should go without saying but always ask open questions unless you need to nail a specific point.)
Notes, notes, notes
Again, don't forget to take notes. Lots of notes. Because you are going to be conducting dozens of interviews in a short space of time and it can be tough to remember who said what when. Just let the interviewee know that you don't want to miss anything so you will be taking notes. And only do this by hand. I find that having a laptop or tablet open creates a barrier on a one-on-one conversation so use a pad and paper.
(These notes will also stand you in good stead long after the interview. I had to refer back to the notes from the kidnapping interview over a year later because of an incident at that same site.)
The critical thing to remember is that the interview is an opportunity for you to learn from a subject matter expert. If you are doing all of the talking, or constrain the conversation with rigid, closed questions, you won't get as much information and will likely only reinforce your own biases.
Instead, prepare, have a structure, take notes and let the silence do the work. You might be surprised by what you find out.
This is a shortened excerpt from Beyond The Spreadsheet: A Practical Guide To Understanding Your Risks. It's a comprehensive guide to assessing and understanding your risks so your organization can succeed. You can learn more and get 25% off as a CERM reader at the link below.
Andrew Sheves Bio
Andrew Sheves is a risk, crisis, and security manager with over 25 years of experience managing risk in the commercial sector and in government. He has provided risk, security, and crisis management support worldwide to clients ranging from Fortune Five oil and gas firms, pharmaceutical majors and banks to NGOs, schools and high net worth individuals. This has allowed him to work at every stage of the risk management cycle from the field to the boardroom. During this time, Andrew has been involved in the response to a range of major incidents including offshore blowout, terrorism, civil unrest, pipeline spill, cyber attack, coup d'etat, and kidnapping.