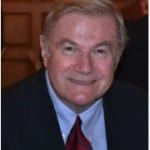 Guest Post by John Ayers (first posted on CERM ® RISK INSIGHTS – reposted here with permission)
Today, there is a lot of attention and discussion regarding future work. How will new technology impacts jobs? What will it look like? What jobs will be eliminated? What will the future jobs look like? How should I prepare?
It is difficult to identify with any accuracy what jobs will be eliminated and what new jobs will be available. My advice is to focus on skills. What skills will help ensure job security in the future?  This is the real question.
During the 70's, there were recessions and many layoffs. My boss said to me that the more skills you have the higher the probability you have of not being laid off. I still remember his advice. The same advice applies today. To ensure a future job take a risk and acquire the right skill and the more the better.
Take a risk and acquire new skills for future jobs in COVID times.
CODING
Coding is one skill that can be applied to many new technologies. For example, artificial intelligence; robotics; big data; application and website apps. You do not need a four-year degree to learn codding. There are many community colleges and boot camps that offer coding classes.  As an example, my granddaughter was certified as an orthopedic massage therapist. She decided to take a risk and switch careers to make more money and a more secure future. She enrolled in a very highly rated boot camp. The course she took was ten months long at which point she received a certificate. The course focused on coding using various apps. She landed a remote job as a developer with a starting salary of 78K. Now with a couple of years' experiences, her opportunities and salary are abundant. She has a very bright future.  The risk she took to acquire a new coding skill paid off.
DIGITAL MARKETING
In general, this field requires skills in web platforms, strategy and design as well as oral and written communications. The list below presents some of the specific skills:
Analytics
Search engine optimization
Website development
Content creation (images, video and sound)
I heard recently from a national acknowledged real estate agent say the most important skill today for real estate agents is digital marketing. This includes: photos of property; presentation of property on line, and presentation of property on social media outlets. Some of the other digital marketing career opportunities are:
Assessing the Effectiveness of Digital Marketing Campaigns
Attention to Detail
Compiling Target Lists for Email Marketing Campaigns
Controlling Costs Per Lead Generated
Evaluating New Technology Tools for Digital Marketing
Take a risk and acquire these skills to pursue the future job opportunities in this field.
DIGITAL AND HUMAN
New technologies are transforming the nature of work and will continue to do so into the future. Artificial intelligence (AI) and robotics will increasingly work together and improve productivity. Humans and machines will continually work together. There will be a need to interpret the output of AI systems.  Optimization of AI systems will also be needed. Skills for annotating photographs, video stills and creating a database of digital images that can help machines to recognize and recognize and interpret our world will be in demand.
GOOGLE
Google announced recently 100,000 scholarships for online certificates in data analytics, project management, and UX.  Take advantage of these opportunities to acquire skills for future work. Be a risk taker.
SUMMARY
This article presents three future work skill area that will be required. There are many more. Do your research.  Google is offering 100,000 scholarships to train and certified you with new skills that will be needed in the future. There are probably other companies offering a similar opportunity.
Be a risk taker like my granddaughter did. It paid off for her and can pay off for you. Acquire new skills that will future proof a good job for you.
Do it know. Do not wait.
Bio:
Currently John is an author, writer and consultant. He authored a book entitled 'Project Risk Management. It went on sale on Amazon in August 2019. He has presented several Webinars on project risk management to PMI. He writes a weekly column on project risk management for CERN. John also writes monthly blogs for APM. He has conducted a podcast on project risk management.  John has published numerous papers about project risk management on LinkedIn.
John earned a BS in Mechanical Engineering and MS in Engineering Management from Northeastern University. He has extensive experience with commercial and DOD companies. He is a member of PMI (Project Management Institute). John has managed numerous large high technical development programs worth in excessive of $100M. He has extensive subcontract management experience domestically and foreign.  John has held a number of positions over his career including: Director of Programs; Director of Operations; Program Manager; Project Engineer; Engineering Manager; and Design Engineer.  He has experience with: design; manufacturing; test; integration; subcontract management; contracts; project management; risk management; and quality control.  John is a certified six sigma specialist, and certified to level 2 EVM (earned value management).https://projectriskmanagement.info/
If you want to be a successful project manager, you may want to review the framework and cornerstones in my book. The book is innovative and includes unique knowledge, explanations and examples of the four cornerstones of project risk management. It explains how the four cornerstones are integrated together to effectively manage the known and unknown risks on your project
New technologies and COVID 19 are changing future work and jobs. Some existing jobs will be eliminated and some new jobs will be created. It is virtually impossible to guess what the new jobs will be and those that will disappear. The best way to prepare for the transformation is to acquire new skills that will hold you in good stead in future times.