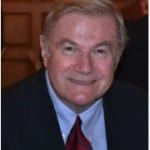 Guest Post by John Ayers (first posted on CERM ® RISK INSIGHTS – reposted here with permission)
The Central Artery/Tunnel Project, known as the Big Dig in Boston, selected probably the riskiest delivery method which helped cause the massive schedule and cost growth it experienced. The delivery method is called DBB (design bid build). This article is not about the Big Dig but it is about the risks involved in selecting a delivery method for your construction project.
TYPES OF CONSTRUCTION PROJECT DELIVERY METHODS
There are several delivery methods, but this article will focus on the design-bid-build (DBB) and the design-build (DB) methods.  
DBB
A DBB delivery method type contract is probably the most common one used in the United States. The design is completed before construction begins. Figure 1 shows the DBB phases schematically. Typically, the owner (or client) hires an Architecture and Engineering (A/E) company to perform the design and generate 100 % of the design package (comprising drawings, specifications, and other design documentation) under a CP (cost plus) type contract. This means the A/E company gets reimbursed for all of their costs and then collects their fee. Large construction companies such as Parson's and Bechtel like this type of contract because it is profitable with lower risk.  Once the design package is 90% complete, the owner generates an RFP (request for proposal) for the construction contract and submits it to qualified subcontractors.
After the subcontractor's proposals are received and assessed, the winning construction subcontractor is chosen. The build to print construction contract is usually FFP (firm fixed price). The construction contract is typically low risk for the subcontractor because their bid is based on the client's design package and is assumed to be accurate and complete. The risk for any design flaws leading to project cost and schedule growth lie with the owner.
The owner controls the design and construction for the DBB type contract. The owner carries most of the risk of the project. This type contract results in a longer schedule because design and construction are done serially. The federal government carried the most risk for the Big Dig.
DB
Figure 2 shows the DB phases schematically. For a DB type delivery method contract, the A/E company hired by the owner has the responsibility for the design and construction. The contract is a cost-plus type contract. The A/E company has the most risk for this type contract. Construction usually begins before the design package is complete. Because of this overlap, the project schedule for this type of contract is typically shorter than for the DBB type. The choice of which method to select depends on many factors including how much risk the company wants to take on and which method suits their business plan better.
Figure 1 Typical Design-Bid-Build (DBB) Construction Project Phases Schematic
Figure 2 Typical Design-Build (DB) Construction Project Phases Schematic
BUILD TO PRINT RISK STORY
Bidding on a build to print project is mostly risky for the prime contractor because any design errors or defects will be identified and put in as a claim for added scope, budget, and schedule by the subcontractor. It can also be risky for the subcontractor depending on the terms and conditions and how the contract is constructed. The subcontractor has to be careful.
I was working on a radar system prototype that had been designed and built over a six-year time period. Our task was to update the prototype design drawing package to reflect the as built radar system configuration. This task included ensuring every engineering change notice was incorporated into the final drawings and double checking the drawings for accuracy. We thought the drawings accuracy were well within the allowable error rate of 5%.  My company hired an outside company to review and check the drawings. They found about 30% errors which was unacceptable and prevented the company from submitting them to our customer for payment. My company spent one year and about four million dollars to fix the drawing to the acceptable 5% error rate. The point of the story is, whatever time you put in to ensure a drawing package is accurate, you probably will not find all of the errors potentially ending up in a risky contract.
SUMMARY
The question is should you use a DB or a DBB delivery method? Some studies show that a DBB method would better fit with large, environmentally uncertain and technological challenging projects, thereby requiring better-qualified contractors. DB method seems advantages to schedule control, while cost advantages of one method or the other is inconclusive. In hindsight, the Big Dig project probably would have been better off selecting the DB delivery method.
Your project has its own issues, needs and constraints. Spend time up front discussing and documenting them It makes a difference whether it is a public or private project. By starting with your unique set of requirements, you define your project first then pair it with a specific delivery approach later.
When selecting an approach, keep risk in mind. Define who you want to bear the most risk.
BIO
Currently John is an author, writer and consultant. He authored a book entitled 'Project Risk Management. He has written numerous risk papers and articles. He writes a risk column for CERM.
John earned a BS in Mechanical Engineering and MS in Engineering Management from Northeastern University. He has extensive experience with commercial and DOD companies. He is a member of PMI (Project Management Institute). John has managed numerous large high technical development programs worth in excessive of $100M. He has extensive subcontract management experience domestically and foreign.  John has held a number of positions over his career including: Director of Programs; Director of Operations; Program Manager; Project Engineer; Engineering Manager; and Design Engineer.  He has experience with: design; manufacturing; test; integration; subcontract management; contracts; project management; risk management; and quality control.  John is a certified six sigma specialist, and certified to level 2 EVM (earned value management).https://projectriskmanagement.info/
If you want to be a successful project manager, you may want to review the framework and cornerstones in my book. The book is innovative and includes unique knowledge, explanations and examples of the four cornerstones of project risk management. It explains how the four cornerstones are integrated together to effectively manage the known and unknown risks on your project.
REFERENCE
Virginia A. Greiman, 2013 "Mega Project Management, Lessons on Risk and Project Management from the Big Dig"