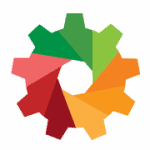 With industry statistics like the one from a joint study by the Wall Street Journal and Emerson, it's no wonder that more manufacturers are looking for ways to proactively handle unplanned machine downtime. Among several issues discussed, the study states that unplanned downtime costs manufacturers about $50 billion per year. Furthermore, it mentions that outdated maintenance programs waste resources and potentially expose staff to higher safety risks.
The fact is, most business today depends on some mix of simple and complex assets. To avoid being a part of the huge losses mentioned above, it is advisable to adopt more efficient equipment maintenance strategies such as Predictive Maintenance (PdM).
Below, we discuss exactly how computerized maintenance systems (CMMS) support predictive maintenance during implementation and afterward. 
The Role of CMMS During Predictive Maintenance Implementation
Implementing a predictive maintenance program will allow you to lower your maintenance costs, extend asset life, and minimize unplanned downtime. It is the way to go if you want more reliable machines. However, the implementation can be challenging. 
To succeed, PdM requires the right balance of technology and human input. Fortunately, the process is remarkably easier if you've already been using a CMMS. 
Here's why:
1) Gain Equipment Insights
The process starts with leveraging the data you already have. Predictive maintenance requires a solid foundation of accurate and actionable data. This data comes from the information that your technicians, and other staff, have been entering into the CMMS over the years. 
All maintenance-related information such as preventive maintenance activities, equipment history, recurring asset issues, spare parts usage, etc., already exists in your maintenance software. 
With this information, it's faster to begin identifying those assets that:
demand the most in terms of resources (e.g. time and labor) 

are critical to your mission

are the best candidates for PdM
However, it's important to mention that not all CMMS systems have integrations and features that work seamlessly with a PdM installation. Therefore, it's necessary that you clarify this with the CMMS provider beforehand.
2) Set up Condition-based Monitoring
Condition-based monitoring (CBM) is a major step during predictive maintenance implementation. This is the stage where sensors are used to monitor the running condition of your assets. 
One of the main advantages of CBM is that it uses non-invasive measurements to detect deteriorating conditions in machines before they result in faults. This technology improves your maintenance efforts in three parts with CMMS being useful at every stage:
Monitoring – Monitoring the equipment to detect issues on time. This is done through routine spot checks by a technician using portable measuring instruments (such as hand-held vibration analyzers), or automatically through direct integration with CMMS. Users can check the condition of assets at any point in time through the CMMS dashboard.
Diagnosis – Based on predefined parameters that link machine conditions to specific error codes, CMMS helps to isolate the problem and gives you enough time to schedule repair work.
Repair – The CMMS can be configured to proactively generate work orders to address machine error. These work orders can be as detailed as you want, and they come with the procedures and other relevant information required to complete the task.
At this point in the implementation process, all conditions are now in place to catch errors on time and resolve issues quickly. What is left is to ensure the smooth running of the system going forward. 
The Role of CMMS After Predictive Maintenance Implementation 
Now that your PdM system is functional, you can be assured that you have one of the best tools available to reduce equipment failure and sustain high-level machine reliability. But, there's still work to do to ensure that you get the expected benefits of a predictive maintenance program. Again, CMMS plays vital roles in the following ways:
1) Optimize Employee Productivity
Adopting predictive maintenance is preferable to more traditional maintenance programs because all maintenance decisions are based on the constant flow of data coming from sensors. As a result, maintenance tasks are largely automated rather than being dictated by a calendar or time-based schedule. This helps to minimize repetitive tasks in your facility.
For example, more traditional maintenance programs would require that you assign a technician to spend time inspecting and reporting on particular machines every day. Instead of that, by linking condition-monitoring sensors to the CMMS, the system will automatically create a work order to alert technicians once there is a deviation in the machine's operating conditions. This could potentially save you hundreds of work hours every year.
Also, with a CMMS, you can easily automate work scheduling. In busy facilities, it can become challenging to keep track of all maintenance activities including the labor, tools, and spare parts required for each task. A CMMS allows you to plan well in advance, schedule multiple maintenance tasks, and makes it easy to prioritize tasks (especially for critical equipment). After all, not all tasks can be automated in the way we described above.
2) Support Continuous Improvement Efforts
Predictive maintenance is not a program that you set and forget. Rather, when combined with a modern CMMS, it serves as a linchpin for the continuous optimization of your maintenance processes. This combination empowers you with deep knowledge about your machines that will drive process improvement and also help you improve fundamental aspects of your business going forward. 
For example, you could use this information to catch errors in your old standard operating procedures (SOPs) and correct them. 
In addition, with the various reports, alerts, and displays that you can access through a CMMS, you can effortlessly make balanced decisions, projections, and adjustments that will improve your manufacturing processes on an ongoing basis. 
In Conclusion 
As technology drivers continue to give us more possibilities with regards to maintenance, there is no reason why maintenance managers should continue struggling with outdated logbooks, spreadsheets, invasive machine inspection techniques, and the other challenges that come with more traditional maintenance methods.  
Although PdM might require some investment at the initial stage, the ROI you'll get from a system that ensures the world-class reliability of your critical assets makes this a worthwhile endeavor.