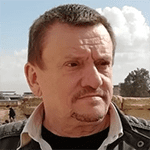 Guest Post by Malcolm Peart (first posted on CERM ® RISK INSIGHTS – reposted here with permission)
"Communication failure" is an often cited reason for project failure or cancellation.  All too often it is only recognised after the fact even though 'poor communication' will almost inevitably have been included on the risk register.
Communication is the transfer (and receipt) of the right data, information and knowledge to the right party(s), at the right time, in the right place, and in the right medium.  Information provides the power to make the decisions that are needed to make a project successful and resolve and overcome difficulties.
Effective and efficient communication allows the right decisions to be made and the correct action to be taken.  However, the conscious or unconscious spreading of misinformation is miscommunication and has the opposite effect.
Information and Power
In 1597 the philosopher Sir Francis Bacon wrote "knowledge is power".  From a project perspective information availability empowers people and allows them to work efficiently.  In our modern-day world the dark-side is all too visible and we recognise that, all too frequently, "disinformation is abuse of power".
Disinformation results from mistakes, manipulation or malevolence.  Mistakes occur because we are human, the right people weren't informed, out-of-date information was used, or an opinion was shared which was believed to be fact.  Mistakes arising from rumours result in chaos and confusion leading to wrong decisions.  But, hopefully, in an open and trusting environment the mistake is freely admitted and its effects can be corrected, and lessons learned; we move on.
Malevolence and manipulation are strong, emotive and provocative words to use but if incorrect information is knowingly communicated that detracts from the project goals the best interests of the project will not be served.  The Churchillian phrases 'terminological inexactitude' and 'economic with the truth' may place a 'politically correct spin' onto lies, but lies are manipulations of the truth nevertheless.
'Selective facts' and 'fact redefinition' are propaganda and project participants may use this to hide some commercial aspect or technical error in the hope that it will be magically resolved or covered up.  However, if the real facts are revealed they will be judged in the cold light of day.  Unfortunately, the inevitable delays and costs that occur from such disinformation and rumours will already have taken their toll.
Rumours – Truth's Lubricant
Rumours are invariably based on some truth and may accidently result from real facts that are interpreted in the shadow of incomplete information.  Alternatively, rumours may be based upon 'leaked' information to knowingly create confusion to control people and situations.  Such calculated rumour-mongering is disruptive and ethically wrong.
Rumours are rife when there is doubt and, as they are usually far more interesting than the truth, they typically spread quickly through the project grapevine.  The project becomes fraught with people who are likely to share some snippet of information that is ripe for embellishment and confusion reigns. So why do rumours propagate and how can they be controlled?
People are naturally inquisitive and want to be 'in the know'; if they are only given what they 'need to know' they will 'make the know'.  "An idle mind is the Devil's playground" goes the saying and not knowing makes for invention.  Rumours can be controlled by providing the 'nice to know' so prying minds are set at rest.  But if rumours are knowingly used for communication this is an abuse of power and questions the ethics and values of the proponents.
Communication, Miscommunication, and Misinformation
Project communication is achieved in many ways including written reports, letters, emails, and drawings and speech via telephone, meetings or casual conversation.  External communication via newspapers, television and social media expressing socio-political opinion can also become part of the communication stew.
The greater the number of people or organisations on a project the greater the number of senders and receivers and the more complex communication becomes.  More people want to be "in the know' and kept in an ever-expanding proverbial 'loop'.  The number of communication channels grows exponentially; 10 people on a project means 45 communication channels whereas 100 people equates to 4,950 channels.
If communication is not precise and concise than any onward transmission will involve reinterpretation resulting in potential misinformation and miscommunication.  For effective communication all participants would need to be involved which would obviate transmission 'losses' but mass rallies and feedback are costly.  Even the email to "All users @" can generate confusion and discussion.  However, there is no need for everybody to know everything and, despite being inefficient it is confusing for some resulting in information overload.  It's a fine line between the effectiveness of good communication and inefficiency of miscommunication.
Miscommunication is not just an uncertainty and it is more likely to occur than not. Any conscious effort to spread disinformation is potentially easy albeit unethical.  Communication can and will occur with a version of the truth…but is it the whole truth and nothing but the truth and did everybody believe it?
Conclusion
Effective communication is about communicating the right information while efficient communication is about communicating it correctly and properly to the right people.
Incorrect or incomplete information can generate hypotheses and 'best guesses' and rumours will abound.  In times of doubt rumours can quickly become the 'facts' upon which wrong decisions are made and miscommunication is the order of the day.
Innocent miscommunication is incompetence, but conscious miscommunication is disinformation which is at best not ethical and at worst possibly fraudulent.
Time spent on communication and getting the right things transferred to the right parties properly is never wasted and poor or unethical communication can be avoided…it is a choice.
Bio:
UK Chartered Engineer & Chartered Geologist with over thirty-five years' international experience in multicultural environments on large multidisciplinary infrastructure projects including rail, metro, hydro, airports, tunnels, roads and bridges. Skills include project management, contract administration & procurement, and design & construction management skills as Client, Consultant, and Contractor.
Provision of incisive, focused and effective technical and managerial solutions for all project phases; identifying and dealing with troubled projects, and leading project recovery and change through hands-on interaction.