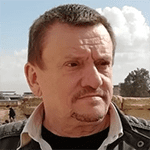 Guest Post by Malcolm Peart (first posted on CERM ® RISK INSIGHTS – reposted here with permission)
Major projects, particularly infrastructure projects, can be spectacular in terms of their scale, timeframe, public and private investment, and the capital cost for their implementation.  Completion is often celebrated and overruns of time and cost are temporarily put aside, technical calamities become bygone memories, and 'success' is the order of the day.
Success, however defined, can include just finishing and for megaprojects it's difficult to for them not to be a success; if a fortune has been spent they can be literally 'too big to fail'!  However, in the cold light of economic reality some oversight committee will investigate the real cost-benefit and seek out responsible scapegoats with a view to blaming and allegedly learning.
Many projects, not only mega-projects, fail to meet the original agreed budgets and baselines despite the plethora of project management tools at our disposal and a myriad of qualified and experienced technical and managerial personnel to wield them.  However, and despite meticulous planning and studies, failure in time and cost can often be the outcome…but why?  The common denominator is people; their competence, work cultures, and instincts.
Competence
The professional people who undertake projects are assumed to be competent.  After all, with a technical education and often professional recognition such competence, as we say, should 'go without saying'.  But what is competence?
Competence is a combination of ability, knowledge, and skill coupled with a commitment to act effectively in a job or situation.  Legally, competence is couched in terms of 'duty of care'; with a competent person acting 'reasonably'.  However, and as with any human attribute, some individuals will be more competent than others and we can have a spectrum of 'competence'.
At the extremes of this spectrum are the 'incompetent' and the 'not-competent'.  Competence also means having the ability to know-what-you-know as well as to know-what-you-don't-know.  If you don't know you don't know then this is 'incompetence'.  The incompetents, in blissful ignorance, proceed with impunity regardless of any risks as they know no better.  If people are promoted beyond their level of competence then incompetence may well be realised and any agenda is dominated by overconfident arrogance as their ego is inflated.
The 'not-competent' know their limitations and will seek out competence.  But, in the extreme, they may well doubt the competence of others and seek the proverbial second opinion in the hope of obtaining consensual decisions.  Should consensus be found then we should be mindful of the investor Bob Farrel who said, 'when all the experts and forecasts agree, something else is going to happen'. In the light of conflict, confusion reigns and no decision will be forthcoming.
Culture
In any group of people, a set of behavioral traits will develop which amounts to 'culture'.  No matter what an organisation's intent or imposed policies, protocols and procedures, a group of people will develop their own way of doing things.  It is said that 'culture is what is left when you strip away all the rules' so despite any rules people's behaviour will govern performance.
The culture of any group is influenced by their shared goal(s), attitudes, values and ethics.  In a group characterised by 'gung ho' risk-seekers focused on delivery at any cost they will believe in their own competence.  Risks may be taken without considering the consequences or, rather, there will be ignorance or denial of the possible consequences.  The group will shun alternative or contrary opinions and will batten down the metaphorical hatches against external criticism and work from the confines of an 'inner sanctum' of mutual appreciation.
At the other extreme are the risk averse; they believe that every risk is potentially apocalyptic, every solution is questioned and the status quo is sacrosanct.  Decisions, if any, are late and vague resulting in confusion rather than clarity which causes delay rather than progress.  For riskophiles and riskophobes alike irrational behaviour will result…but what of the risk tolerant?
For the competent the pragmatism of Murphy's Law is respected and risks are addressed in the knowledge that, if they occur, they will be managed in a cool, calm, collected and rational manner.  The competent team look at their own competence in managing risk and seek outside input if required.  They look at situations and the risks and are prepared to tolerate and proactively manage risk. Every project is exposed to some risk to a greater or lesser extent.
Consequences
The combination of these spectra of competence and culture dictate how problems on projects are managed and the potential outcome of a project in terms of success or failure.
The riskophiles take decisions made in the groupthink of 'nothing can go wrong'.  Risk may be considered but, as with a gambler on a winning streak, their risk-seeking tendencies become an addiction until a risk is realised the risk-takers bluff is called.  Risk then takes control and time, money and effort are wasted while a solution is found.  Unfortunately, riskophiles believe that 'lightning never strikes (in the same place) twice' and they carry on, fail to learn, and repeat the same mistakes over, and over, and perhaps, over again.
For the riskophobe the realisation of untoward circumstances are an omen reinforcing their stoic belief in Murphy's Law.  'It did go wrong' they say and for those who doubted their pessimism they cry, 'we told you so'.  Risk realisation only reinforces the riskophobe's beliefs in the apocalypse; more time is spent on analysis, decisions can become slower and contingency plans are reinforced with belts and braces (just in case) because after all, 'the sky will fall', eventually and, also eventually, all risks may eventually be realised.
The risk tolerant competent takes a pragmatic view of risk and plans to deal with situations by making rational decisions.  However, in a moment of crisis and in an effort to clutch potential victory from the jaws of defeat, panic can result and the survival instinct of fight or flight kicks in.  They fail to verify the situation, make reactionary assumptions and allow the risk to take control.  Perhaps rationality can be trumped by instinct, particularly under political or project pressure.
Conclusions
Competence is knowing what you know and also what you don't and being rational about risk and its management.  In the optimism of delivering projects people may think they know more than they do and incompetence results.  Such incompetence coupled with an optimistic view that risk happens to other people can result in wrong decisions being made and project failure.
For those who know they don't know they are 'not-competent' but, with ignorance can come fear and risk aversion results.  Such aversion hinders the progress of a project; time and money are wasted on leaving no stone unturned as they strive to find potential problems and ensure everything is 'risk free' and they build a comforting cocoon of 'better safe than sorry'.
When risk happens the rationality and calm caution of competence is challenged.  Rationality is cast to the wind and, in defence of the irrational decision we hear statements of "Damned if you do and damned if you don't" supported by 'It's easier to ask for forgiveness than permission'.  The optimism of a project team takes over and decisions are made based on gut feel and instinct rather than experience and knowledge balanced on a fulcrum of competent judgment.
Bio:
Malcolm Peart is an UK Chartered Engineer & Chartered Geologist with over thirty-five years' international experience in multicultural environments on large multidisciplinary infrastructure projects including rail, metro, hydro, airports, tunnels, roads and bridges. Skills include project management, contract administration & procurement, and design & construction management skills as Client, Consultant, and Contractor.