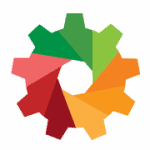 As we enter 2020, it's evident that many of the changes that are sweeping through maintenance management will continue. The major push behind these changes includes the need for improved resource allocation, optimization of capacity, and increased safety performance/compliance.
With that in mind, this is an ideal time to review some of the biggest topics and trends in maintenance that are shaping maintenance practices and consider their relevance for reliability professionals.
1) Data mining for maintenance 
The invaluable benefits of using big data to derive maintenance insights and drive continuous improvement, primarily through the industrial internet of things (IIoT) and wireless sensor networks, is sustaining the constant shift from manual data collection and analysis to automated options. 
This merging of real-time information with maintenance processes is set to become the most viable option for proactive maintenance into the future. From banking to oil and gas, energy, healthcare, manufacturing, aerospace, etc., big data and the IIoT are being deployed to enhance the quality, cost-effectiveness, and efficiency of different processes.
For maintenance management, by using data analysis tools to discover patterns and establish predictive models, technologies like predictive and prescriptive maintenance are completely changing maintenance processes. They are steadily moving the focus from traditional operating procedures to more agile digital operations and maintenance workforce.
The ultimate goal of using data mining in this way is that it becomes easier to gauge equipment reliability. For instance, using the information this way helps to improve failure metrics, to schedule maintenance better, and to drive continuous improvement organization-wide.
With increased access to more affordable systems, it is expected that the adoption of these technologies will continue to spread globally. 
2) Additive manufacturing
From a technique that started as a quick means for creating simple prototypes, additive manufacturing (AM) has grown to become a solution for producing parts for different industrial applications. According to the 2018 Wohlers Report, the 3D printing industry is growing exponentially every year as hundreds of companies are now investing in AM research and development.
Among other reasons, more manufacturers are considering 3D printing of spare parts because it allows them to:
minimize some of the inconveniences of procuring parts (such as supply delays)

reduce storage space and warehousing logistics for parts, especially in the case of infrequently used items

reduce incidents of equipment downtime due to spare parts unavailability

extend asset longevity for older models of equipment that are still functional but rely on discontinued components (parts that are no longer produced by the original manufacturer)

produce parts on an on-demand basis
However, this process must be carefully managed to ensure that the final product is uniform. For reliability professionals, their major concern would be the need to verify that these 3D products are as consistent and reliable as their traditionally manufactured counterparts. In other words, will they get the same consistency when parts are printed at different locations?
The answer is yes. Consistency and reliability are achievable as long as there are controls in place to monitor the raw materials, the machines (i.e. printers), and in general have detailed procedures for quality control. You can even use CMMS to test component quality after you put it into use.
The fact is AM is here to stay. In its the future of spare parts is 3d report, PWC states that for companies that invest in printing spare parts now, they stand to gain a sustainable competitive advantage in the future.
3) Cloud-based maintenance support 
The last decade has seen increased adoption of cloud computing resources with some of the biggest names such as Siemens and ABB offering platforms that are accessible from any location. These platforms offer tools that deliver more mobile, flexible, and customizable solutions for enterprise maintenance. 
The popularity of these innovations is closely tied to the fact that whatever maintenance strategy an organization chooses, there are several cloud-based tools today to automate different maintenance functions. But by far the most robust is CMMS – document control, work order management, preventive maintenance (PM) schedules, spare parts management, etc. are just some of the features that help you achieve your maintenance KPIs.
Of course, these solutions are not a replacement for an in-house maintenance workforce. Rather, they support the technological aspect of running a modern facility at an on-demand and "pay-as-you-use" basis. This translates to reduced costs compared to setting up the required IT infrastructure from scratch to get the same functionalities. 
The benefits of collecting and processing large volumes of maintenance data should be of particular interest to reliability professionals. For instance, the datasets that cloud infrastructure carries offers organizations the security of high redundancy – maintenance information dating years back is easily retrievable. Also, having this information (equipment/failure history, etc.) at hand usually forms the framework for establishing failure modes and carrying out FMEA.
As more companies buy into this arrangement and more vendors come into the market, cloud-based maintenance support is set to become a game-changer in industrial maintenance. 
4) Computer-generated simulations 
Computer-generated simulations in the form of virtual and augmented reality are finding more applications to improve the reliability of machines throughout their lifespan from design to operation. Let's take a quick look at how that works:
Product research and design 
Instead of the traditional model where designers have to create a prototype before detecting any defects and errors, virtual reality allows manufacturers to thoroughly review their products without wasting money and time on several failed prototypes. 
Manufacturers can conduct several quality assurance checks at different stages of production. Doing this, they can manage their risk better and detect problems early enough to avoid issues like wasted batches, scrapped materials, etc. 
For instance, companies in costly industries with zero allowance for error – such as aerospace – are using VR and AR to work faster and boost the reliability of their finished products. Engineers working with fighter jet manufacturer Lockheed Martin, are now using augmented reality glasses to assemble jets 30% faster with up to 96% accuracy.
Operations and maintenance
After a product leaves the manufacturer, VR and AR are still useful for training, safety, and maintenance. Both technologies are being used to introduce workers to proactive "what-if" scenario training without exposing them to real-life danger. This helps to reduce injuries to staff and possible damage to sensitive (and usually very expensive) equipment.
For maintenance, AR is becoming a valuable asset for monitoring and examining machines without interfering with their normal operations.
Conclusion 
Although the maintenance space is changing, the fact remains that the best technological advancements are only as good as an organization's culture, systems, and procedures.
Utilizing any of these trends effectively may require a significant shift in the company's existing culture. For example, it would be futile to expect actionable insights from data mining in a company that has a history of incorrect or incomplete data. 
Because of that, the adoption of new technologies should be at a pace that matches the company's ability to update its culture, mindset, and workflow.